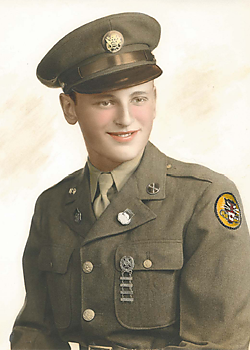 Paul O. Derber
Biography: Paul Oscar Derber was born on April 10, 1923 in Milwaukee, WI. He was the son of Paul Curt Derber and Marie Schlesinger and attended Horicon High School. After graduation, Paul worked in the family business, the Derber Grocery/Meat Market.

Service Time: Paul entered the service on January 20, 1943 and was assigned to Company C, of the 629th Tank Destroyer Battalion. As part of the unit, he participated in the Battle of the Bulge as well as operations in the Hürtgen Forest, the Siegfried Line and the Ruhr Pocket. Paul served as a TD Commander and later as a translator. He left the service at the rank of Sergeant.
Certificate of Merit – Issued by the 99th Infantry Div.
Veteran's History Project Interview – 2005

When Paul came back to the states, he returned to the family business but would later go on to work for C.C. Linck Road Construction. In June of 1952, he married the former Virginia May Linck. She was born in Beaver Dam, WI and was the daughter of Clarence Chester Linck and Emilie Schepp. The new couple made their residence in Beaver Dam and together they would have have four children, Dana, James, Debra and Alan.
In his spare time, Paul enjoyed woodworking the outdoors, particularly time spent hunting and fishing. He won many trophies at the Nawahoco Rifle League. He is also a member of the American Legion.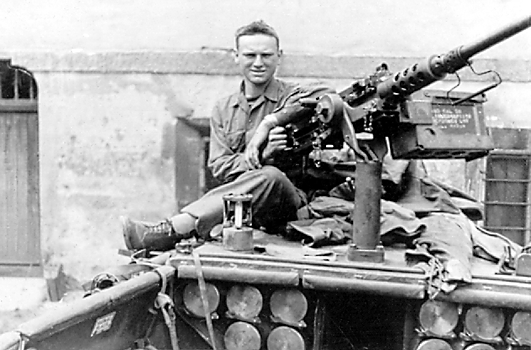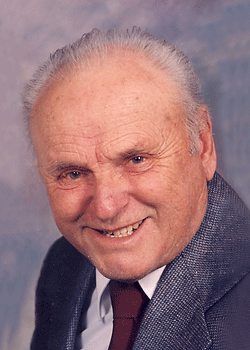 Paul passed away on March 6, 2014, at the age of 90. He was buried at the Oak Hill Cemetery, in Horicon. I want to thank Paul's daughter Dana, for providing this information and photos of her father.