Halvorson, Norman L. (776th)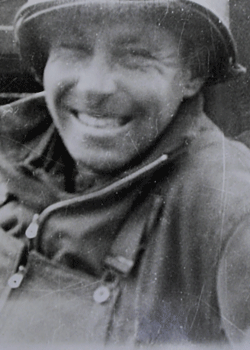 Norman L. Halvorson
Biography: Norman L. "Bud" Halvorson was born on March 11, 1918, in Hoffman, Minnesota, which is in Grant County. He was the son of Thomas and Betsey Halvorson and graduated from Hoffman High School. He worked in the area until March 21, 1942, when he entered the U.S. Army.
Service Time: After joining the Army in March of 1942, Bud received training at Fort Lewis, Washington. He was transferred to the 776th Tank Destroyer Battalion and was trained in tank destroyer tactics at Camp Hood, Texas. Bud was assigned to "C" Company of the 776th and shipped overseas in December, 1942. The 776th landed in Tunisia in January of 1943 where they saw their first action of the war. From Tunisia, the 776th went on to Italy where they saw action in the battles at Cassino, the Volturno River crossings and the breakthrough to Rome. The 776th was then transferred to France where they supported the 44th Infantry Division during the German Nordwind Offensive. On January 4th, 1945, during the offensive, Bud was wounded in action for which he received a Purple Heart.
Bud quickly recovered and, after a brief hospital stay, returned to "C" Company. On March 15, 1945, the 776th was attached to the 63rd Infantry Division to support its penetration of the Siegfried Line. Company "C" was awarded the Distinguished Unit Citation for their part in breaching the German "last line of defense". In early April, 1945, Company "C" was also selected to participate in the liberation of the infamous Stalag IX-b at Bad Orb, Germany. Eventually, Bud and the 776th ended the war in Ehrwald, Austria. Bud left the service at the rank of Pfc.

V-Mail Letter to Half-Sister - Oct. 27, 1943 while in Italy (transcript on page 2)

After his discharge on October 14, 1945, Bud returned to his hometown of Hoffman, Minnesota. He never married and due to poor health, spent many years in VA care centers. In January 1994, he became a resident of the Hoffman Good Samaritan Center until his passing on October 7, 1998. Bud was buried at Bethel Cemetery next to his brother Glenn, who was KIA on Luzon in the Philippines on January 30, 1945.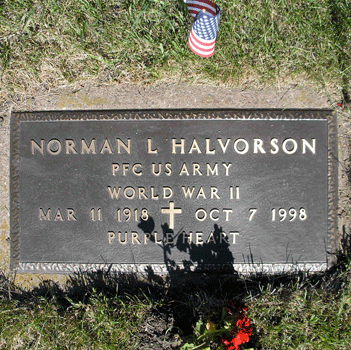 I want to thank Bud's great-nephew Tom for providing the photos, V-Mail and text for this article.