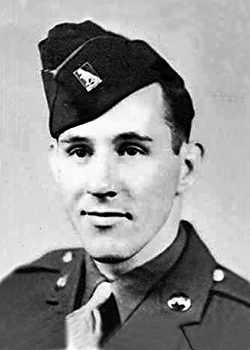 Paul P. Weaver
Biography: Paul Prentice Weaver was born on August 31, 1917, in Johnson City, Tennessee. He was the son of Odis and Eva Jolley Weaver and attended Boyd High School in Knoxville and Hixson High School in the Chattanooga area. He continued his education at the University of Tennessee but only stayed for one semester.
On December 23, 1939, he married the former Margaret Mary Morrison who was the daughter of Robert Curtis Morrison and Bertha Helen Andrews. Margaret had been born in Chattanooga, TN, and the two would make their residence there with Paul finding work as a clerk at H.G. Hastings Feed and Seed. The couple would have one child, Paul, born in 1944.
Service Time: Paul entered the service on January 31, 1943, at Fort Oglethorpe in Georgia. He was assigned to First Platoon, Company A of the 630th Tank Destroyer Battalion and served with them throughout the war. They were equipped with towed guns for most of the war and Paul's half track was destroyed when it was hit by artillery fire just outside a French town. Paul and the crew had taken cover and were not injured.
In April of 1945, the unit converted to M36s and on the 16th, of that same month, Paul received a very serious shrapnel injury to his neck, when a Panzerfaust (German bazooka) was fire at them. None of the crew were killed but their driver and assistant driver were also injured. Paul spent time at an aid station and then in a Paris hospital. He only got back to the unit after the war had ended.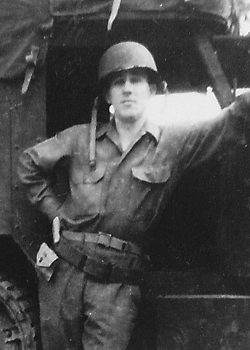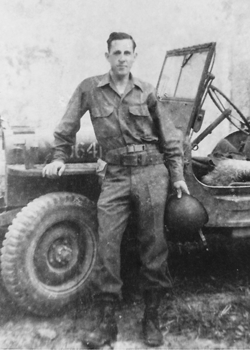 The 630th took part in five campaigns, including Normandy, Northern France, Rhineland, the Ardennes and Central Europe, supporting actions against the Siegfried Line, Colmar, the Saar Region and the Ruhr Pocket. Paul received a Purple Heart and a Bronze Star and left the service at the rank of Sergeant.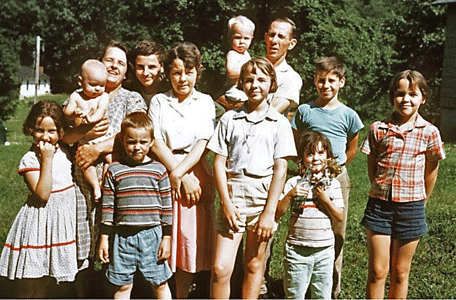 Paul returned to the U.S. and to Chattanooga where he worked as a machinist at Mountain City Mills, Combustion Engineering. He and Margaret would have nine more children, including Mary born in 1946, Peter born in 1948, Ann born in 1949, Margaret born in 1950, Theresa born in 1953, Gerard born in 1954, Rose born in 1956, Stephen born in 1959 and John born in 1960. In his spare time, Paul enjoyed horticulture, milk cows, blacksmithing, reading, and had a big garden. He also served in the Army Reserves and was promoted to the rank of Staff Sergeant. He served as an Honor Guard Commander. He was also a member of the International Association of Machinists, the Success Lodge #56 and the 630th TD Bn. Association.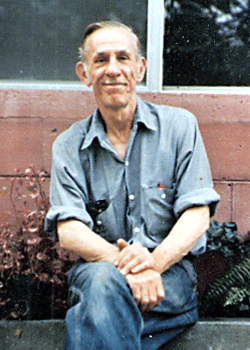 Paul passed away on December 29, 1985, and was buried in the Standifer Community Cemetery in Hamilton County, Tennessee.
I want to thank Paul's sons Stephen and Paul (Raymond) for providing the information and photos of their dad for this tribute.
The following document was written by Stephen to document his father's experience for his family. It draws on the many conversations they had in his last years.