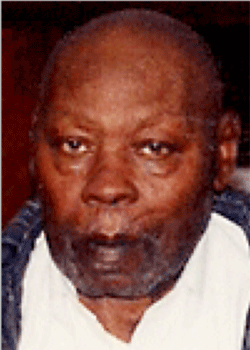 Lundy E. Arrington
Biography: Lundy Edward Arrington, "Lun", was born on October 19, 1924, in Shubuta, Mississippi. He was the son of Middleton "Mid" Arrington and Mollie Woodard.
Service Time: Lun entered the service on June 15, 1943, and shipped out to the European Theater of Operations on Nov. 23, 1944. He was assigned to Company A of the 614th Tank Destroyer Battalion, which had deployed to Metz and supported operations against the Siegfried Line. They were shifted to the Hagenau Forest area and continued support operations against Siegfried Line fortifications. They performed occupation duties until they were called on to support actions at Innsbruck, Austria, and the Brenner Pass. Lun received credit for participation in two of the unit's campaigns, Northern France and Rhineland. He received the EAME, the WWII Victory and the Good Conduct Medals and left the service on February 8, 1946, at Camp Shelby, MS. Lun held the Rank of Technician, 5th Grade.

Lun married the former Mable Elease Hundley and the couple made their residence in Erie, Pennsylvania. They had three sons. Lun worked as a molder and iron worker and retired from Erie Malleable after 25 years of service. He had previously worked at Bucyrus Erie.

In his spare time, he enjoyed fishing, hunting, gardening and animals. In 1959, Lun became a charter member of the Antioch Baptist church and served as the Chairman of the Deacon Board as well as being a member of the Trustee Board and Superintendent of Sunday school.
Lun passed away on June 20, 2009, and was buried at the Altair Baptist Church Cemetery in Waynesboro, Wayne County, MS. At the time of his death, he had eight grandchildren, eleven great-grandchildren and two great-great-grandchildren. I want to thank Lun for his service to this country.