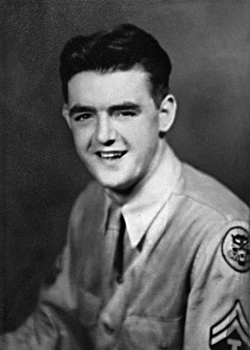 Robert C. R. Batschelet
Biography: Robert Charles Ree Batschelet was born on September 16, 1923, in Philadelphia, Pennsylvania. He was the son of Charles George Batschelet and Emiline Ree Murphy and attended local schools through the 11th grade. After leaving school, he worked as a garment packer for the Quartermaster Corps, in Philadelphia.
Service Time: Robert entered the service on February 24, 1943, at Philadelphia, and, after his initial training, was assigned to the 670th Tank Destroyer battalion. The 670th had been activated at Camp Hood, Texas, on June 12, 1943, and trained there for over seven months before they received orders to leave for Camp Shelby, Mississippi, in February, 1944.
It was during their training at Camp Hood that Robert was part of a TD crew that set a record for firing accuracy. The team consisted of Sgt. L. Smith, Cpl. Stephen Wilkes, Pvt. W. Van Guilder, Robert and Pvt. F.N. Gardino. The record was so impressive that Major General John H. Hester, Commanding General of the T.D.C. (Tank Destroyer Center), signed the target for the men. The actual photo of the event can be found in our Photo Gallery for the 670th.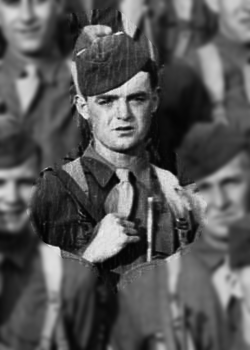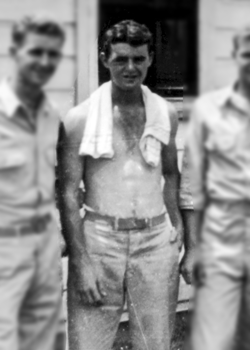 The unit was temporarily assigned to Fort Leonard Wood, Missouri, with the 70th Infantry Division, in September and October for combined training with the Division. The unit then went back to Camp Shelby before moving to Seattle, Washington, where they shipped out for Hawaii, on December 28, 1944, arriving there on January 5, 1945.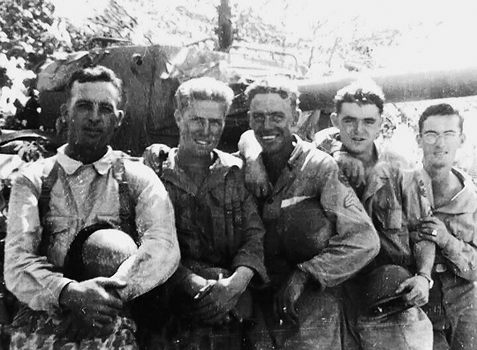 While in Hawaii, they were stationed at the Schofield Barracks on the Island of Oahu. The unit trained with M18 tank destroyers, but was deactivated on April 10th before seeing action and while still in Hawaii.
The photo on left shows Robert at some later date during their training, possibly while stationed in Hawaii.
The men were transferred to other units as necessary for the war effort with Robert being initially sent to Okinawa and then to Inchon, Korea, where he served until his discharge in 1946. He left the service at the rank of Corporal and received the Bronze Star, American Service, WWII Victory and Good Conduct Medals.
The photo below left is Robert with an unknown soldier while stationed in Korea. He returned home to Philadelphia and worked as an auto-body mechanic. He married the former Helen Delacey Biery, who was born in Philadelphia and was the daughter of Joseph Biery and Anna Delacey. The new couple would make their home in Philadelphia and have five children, Stephen, Robert, Paul, Peter and Maryann, born between 1950 and 1964. The senior Robert enjoyed fishing in his spare time.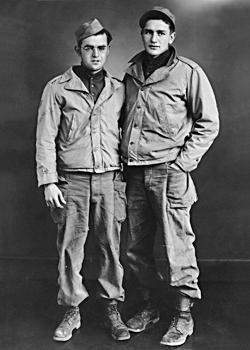 Robert passed away on June 15, 2008, and was buried in the Holy Sepulcher Cemetery in Philadelphia. I want to thank Robert's son, Steve, for providing the information and photos of his father as well as additional information on the 670th.