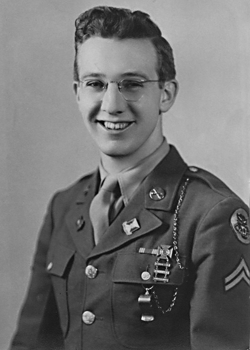 Henri J. Beaudreau
Biography: Henri Joseph Beaudreau was born on January 17, 1920 in Seattle, Washington. He was one of three children born to Earl Oliver and Helene Marie Beaudreau and grew up in the Beacon Hill area of Seattle, graduating from Franklin High School in 1938. He had two sisters, Andree and Renee.
Henri's enlistment record indicates that he had continued his education and completed one year of college. In 1941, he started to work for the U.S. Postal Service.
Service Time: Henri entered the service on May 15, 1942, at Tacoma, WA. After his basic training, he was assigned to the 610th Tank Destroyer Battalion, which had been activated on April 11, 1942, at Camp Barkeley, Texas, as a towed anti-tank gun battalion. The unit trained within the U.S. at a number of military facilities, including Camp Bowie and Camp Hood, TX, Camp Forrest, Tennessee, at the Tennessee Maneuvers, and Camp Atterbury, Indiana, among others.
They were finally sent to Fort Dix, New Jersey for final preparations before deployment. Thinking they were headed overseas, they were sent to Camp Kilmer, New York but they were soon headed back to Fort Dix. They were again sent to Camp Kilmer and this time, on June 3, 1944, they boarded the Dutch Liner, Nieuw Amsterdam and sailed for the United Kingdom. The 610th arrived at Greenock, Scotland, on June 11th and just over a month later, they boarded transports and landed at Utah Beach on the 31st of July. They were equipped with the 3″ towed anti-tank gun and committed to action on August 10th near Craon, France, participating in the elimination of the Falaise Pocket.
Racing east to the Moselle River by September, they converted to the self-propelled M36 tank destroyer in September–October and were the first unit to do so. The 610th helped clear Maginot Line fortifications in November and were then ordered to the Ardennes on December 21st, helping to eliminate the Bulge in January, 1945. They battled through the Siegfried Line in February near Brandscheid but were then transferred back south in March, crossing the Rhine River at Worms on March 29th. The unit raced through central and southern Germany in April and reached the vicinity of Munich by month's end. The unit received credit for campaigns in Northern France, Rhineland, the Ardennes and Central Europe.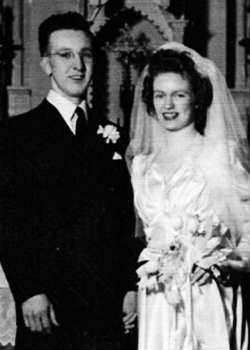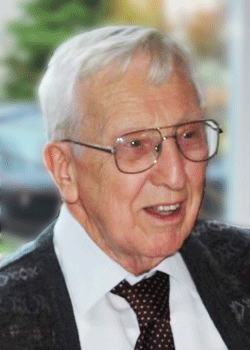 After returning home to the U.S., Henri resumed working at the Postal Service. In 1947, he married the former Helen Dunn who he had met at the Post Office. The new couple would make their home in Ballard and raise nine children, Paula, Michael, Donald, Mary, Robert, Ann, Philip, James and John. Both Henri and Helen enjoyed traveling and were able to visit many countries during their 42 years of marriage. Henri also had a strong faith in Jesus Christ, which could be seen in every area of his life.
Henri passed away on September 23, 2021, and was buried in the Tahoma National Cemetery in Kent, WA. I want to thank the Beaudreau family for providing the photos for this tribute. Thank you also to Henri's neighbor, Paul Siscel, for making us aware of his service in the Tank Destroyers.