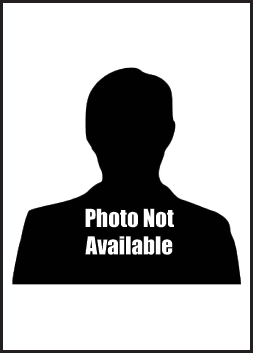 Warren L. Beach
Biography: Warren L. Beach was born in Tremont, Pennsylvania on June 5, 1922. He was the son of Fred Beach and Stella Bonawitz Beach. He attended the Branch Twwnship school in Llewellyn, PA and went to work as a truck driver and drag-line shovel operator.
Service Time: Warren entered the service on Dec. 30, 1942, at Allentown, PA, and was assigned to the 819th Tank Destroyer Battalion in their Headquarters Company. The unit trained at Fort Hood, Camp Ibis (Desert Training Center) and Camp Bowie. Warren's talents would soon be utilized as a radio operator, the Captain's truck driver and the company bugler. Other members of the unit would recall Warren and the many funerals he would attend and play Taps.
Warren related to me that while his unit was stationed on Peleliu, most of what they did was clean-up of the caves that were on the island. At one point, all their TD's and the unit's other vehicles were cosmolined and readied for shipment, while a Captain from their unit was shipped to the Philippines. Upon his return, the unit was slated for the invasion of Kyushu as a diversionary force with the 111th Inf. Div. They were only given rations for 10 days while the main forces would hit Honshu in November. Warren said he thanked God that Harry (Truman) had the gonads to drop the big one.
Warren was called back to service during the Korean conflict and spent about 6 months at Fort Campbell, Kentucky. During his time in the service, he reached the rank of Technician 4th Grade.
When Warren returned to the U.S., he went back to working as a drag-line shovel operator. He also spent time as a heavy equipment mechanic, a district service manager and an equipment salesman. On Mar. 30, 1946, he married the former Doris R. Rodgers. She was the daughter of John Rodgers and Grace D. Kuehn from Minersville, PA. Together they had five children, two daughters, Cheryl and Cathy, and three sons, Lynn, Scott and Jeffrey. The family lived in the Warminster area of PA.
In his spare time, Warren enjoyed hunting and fishing and told me that he was very familiar with my home of Lancaster County, PA. He had hunted pheasants there for several years while he had lived in the Centerville, PA area. He was there for two years before being transferred to the Philadelphia office of his company. Warren is a member of the Masons and the VFW.
One of the saddest things he told me was that of the 800 plus members of the 819th, he believes there are only 53 left. It is truly sad to see these heroes pass but I am glad to have been able to speak with a few of them, including Warren. A special thanks to Warren for taking the time to speak with me and write to me providing the information used in this tribute.