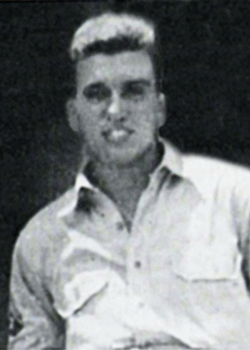 Anthony Battaglia Jr.
Biography: Anthony Battaglia Jr. was born on May 10, 1920. He was a native of Philadelphia County, Pennsylvania, and attended school through the 9th grade. He found work in the textile industry prior to entering the service.
Service Time: Anthony entered the service on October 24, 1941, at Camp Lee, Virginia, and was assigned to the 84th Field Artillery of the 9th Division, which was stationed at Fort Bragg, North Carolina. When the 609th Tank Destroyer Battalion was originally formed at Fort Bragg, Anthony was assigned to Company B. The unit was later stationed at Camp Hood, Texas and Camp Shelby, Mississippi, and participated in the Louisiana maneuvers prior to shipping overseas in August of 1944. Anthony remained with the 609th through the end of the war and took part in each of the unit's campaigns including, Northern France, Rhineland, Ardennes-Alsace and Central Europe.
During the Battle of the Bulge on December 24, 1944, Anthony's expertise as a gunner would shine. Second Platoon of B Company was placed in defensive positions along the Sure River near Ettelbruck and Diekirch, Luxembourg. Anthony's M18 Tank Destroyer, commanded by Sgt. Jordan, took a position on a ridge overlooking a small airfield. A Storch Reconnaissance Aircraft was circling overhead attempting to land. Anthony put the TD's gun site on the plane and fired the 76mm gun. The shot knocked both the wing and tail off the plane, disabling it and causing it to crash. Anthony may be the first gunner to achieve such a feat. On January 12, 1945, Anthony was wounded in the vicinity of Marcourt and Samree, Belgium.
In addition to the EAME Medal with four campaign stars, he also received the Purple Heart and Good Conduct Medal. Anthony left the service at the rank of Sergeant.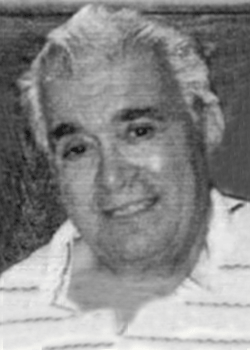 Anthony returned home to Philadelphia and married the former Victoria LaSpada and had three boys, Anthony, Philip and Richard. He was a jeweler by trade and worked as a supervisor at the U.S. Mint in Philadelphia. Anthony passed away on January 12, 2012 and was buried in the Fernwood Cemetery in Lansdowne, PA.