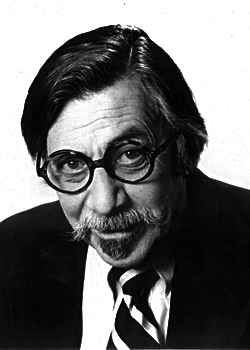 Stirling L. Beath
Biography: Stirling Leonard Beath, whose nickname was "Joe" was born on November 6, 1913, in Drake, North Dakota. He was the son of Philip Beath and Katherine Hamaire and as a child, his family moved to Buffalo, New York. It was there that he attended school, graduating from Buffalo Public High School. He also learned jazz rhythm tap dance there and begin his career as an entertainer. Joe travelled extensively to pursue his craft and was a part of the Woody Herman Orchestra. Variety Magazine listed him as one of the top 20 dancers in 1939 and 1940.
Service Time: On July 14, 1941, Joe entered the service at Buffalo, NY, although his enlistment record lists his residence as Boyd County, Kentucky. As was normal with the Army, his enlistment record has his name spelled incorrectly as "Sterling". Joe was assigned to the 644th Tank Destroyer Battalion and at some point, while with the unit or possibly just prior, he was chosen for officer's training. As a Second Lieutenant, he took his place within the unit as a TD Commander in their Reconnaissance Company.
The unit shipped out on January 2, 1944, and arrived at Gourock, Scotland, on January 11. They disembarked at Utah Beach on July 11 and 12, equipped with M10's, and were committed to battle south of Le Haye Du Puits with the 8th Infantry Division on July 15. They participated in the Cobra breakout, beginning on July 26, and advanced into Brittany in August, helping to capture Brest in early September. The unit moved to Luxembourg in late September and fought in the Hürtgen Forest in November. Companies A and C moved to the northern Ardennes sector by early December and participated in the Battle of the Bulge, with Company B arriving later. They then joined in the elimination of the Bulge in early 1945.
On January 8th, Joe was relieved from his position as platoon leader and assigned as the Liaison Officer #2. In this new position, he helped keep lines of communication and cooperation open between the 644th and the other units they were attached to and working with. The unit then joined the Roer River offensive in February, finally reaching the Rhine, south of Cologne, Germany, in March and crossing at Remagen, supporting the reduction of the Ruhr Pocket in April. Swinging eastward to the Elbe River, they moved toward the Baltic coast with the 82d Airborne Division, stopping in Schwerin.
During one of the unit's actions, Joe was meeting with a few personnel in a small building that was being used as the unit's radio shack. The area was being shelled by German artillery and an 88mm shell hit the corner of the building, throwing the men and shrapnel throughout the building. Joe was hit in his leg and foot areas, injuries that would bother him for the rest of his life. He left the service at the rank of 1st Lieutenant and received credit for each of the unit's campaigns of Normandy, Northern France, Rhineland, Ardennes-Alsace and Central Europe. He received the Purple Heart and was awarded the EAME, WWII Victory, American Defense and the Good Conduct medals. He was also authorized to wear the Fourragere in recognition of the unit's award of the Croix de Guerre.
Joe returned to the U.S. and began working to continue his education. Utilizing the G.I. Bill, he entered Harvard University where he studied for approximately two years while trying to reignite his career in entertainment. He lived for some time in Los Angeles, seeking jobs in movies, and also spent much time in both Boston and New York. On February 20, 1948, Joe married the former Dorothy Fenton in Hampton, New Hampshire. Dorothy was born in Boston and was the daughter of John Fenton and Annette Sahahl.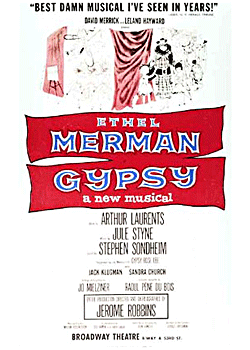 Joe continued working and achieved some success, including appearing in the Broadway show, Gypsy, along with Ethel Merman and Jack Klugman. The show was nominated for 8 Tony Awards. Sadly the dancing opportunities became more and more elusive. He worked other jobs as necessary, including as a salesman, to support his family. Joe's first marriage ended and in 1960, he married the former Leslie Gayle Allen-Nieto, who was born in Snoqualmie Falls, Washington. The couple had one son, John, born in 1961. J oe returned to college and completed his degree, graduating in 1971, with a B.S. in English. He then put his talents and education to work by becoming a drama teacher at the Boston Campus of the University of Massachusetts. He later taught special needs children at the local high school in Wakefield, Massachusetts.
Joe passed away on December 9, 1991, and was buried in the Forest Glade Cemetery in Wakefield, Massachusetts. I want to thank Joe's son, John, for providing the information and photo for this tribute.