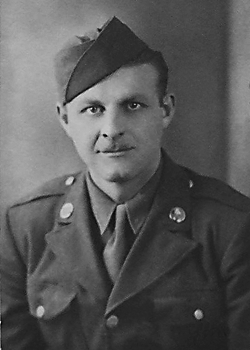 Donald H. Bordner
Biography: Donald Homer Bordner was born on September 29, 1918, in Iowa. He was the son of Harry Bordner and Mattie Wilson. Donald married the former Ora Dell Smith, who was the daughter of D.F. and Minnie Smith, of Coryell County, Texas.
Service Time: Donald entered the service and was sent to Camp Hood, Texas, assigned to the T.D.C. (Tank Destroyer Center) and held the rank of Technician 4th Grade and is listed on their Christmas Menu/Roster for December of 1943. He was later assigned to the 464th Ordnance Evacuation Company as a cook. Donald's wife followed him to Camp Hood during his training there.
Donald shipped out from the U.S. in April of 1944, arriving in England later that same month. The next few months were spent in England but by August, he was in France. On August 1st, Donald's wife gave birth to a daughter, Donna Kaye, in Kempner, Texas.
The 464th Ordnance Evacuation Company was tasked with retrieving damaged and broken-down U.S. and German armored vehicles from the battlefield for repair and, in the case of German vehicles, bring them back for evaluation. The 464th served under Third Army command from July through August 1944, and Ninth Army command from September 1944 through May 1945.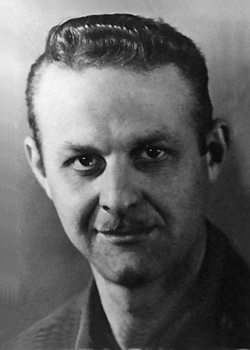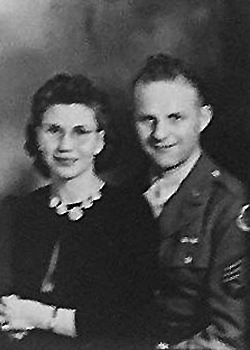 As the war went on, Donald suffered from an illness which was exacerbated by the 18 to 19 hour days the men worked. In March of 1945, he was hospitalized in England and spent additional time in the Veteran's Hospital in Temple, Texas, after he returned to the U.S. While under care at the VA Hospital, he passed away on December 8, 1946.
Donald was buried in the Kempner Cemetery, located in Lampasas County, Texas.