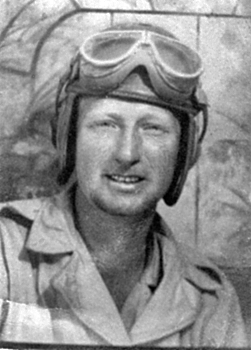 Garland B. Cook
Biography: Garland Buster Cook was born on January 12, 1915, in Wilmington, North Carolina. He was the son of Grady Cook and attended local schools, completing the 9th grade. After leaving school, he worked as a pipe-fitter but his original enlistment record also mentions that he worked as a chauffeur.

Service Time: Garland enlisted in the Army on June 29, 1938, at Fort George G. Meade, Maryland. He was assigned to Company C of the 93rd Infantry Battalion.
Promotion to Corporal – March 13, 1940
Promotion to Sergeant – Feb. 10, 1941
He was Honorably Discharged on June 28th, 1941, at Fort Meade after serving 3 years. He reached the rank of Sergeant and was a Platoon Leader for the unit.

Honorable Discharge – June 29, 1941

Garland re-enlisted that day and was placed back into the 93rd Infantry to continue his service. It was from that same group of men that the Anti-Tank Battalion was created and was later re-designated as the 893rd Tank Destroyer Battalion. His set himself apart not only as a leader but by excelling at individual firearms skills. He received an Expert Qualification for Pistol, Rifle and .50 Cal. Machine Gun. It was only with the Carbine that he earned the slightly lower rating of Sharpshooter. Garland continued as a Platoon leader with responsibilities over a number of TDs, shipping out with the unit on January 9, 1944, and landing in the E.T.O., on the 20th. He received credit for three of the unit's campaigns, Normandy, Northern France and Rhineland. He sustained wounds on three separate occasions; Sep. 17th, 1944, while in Belgium, and on both Nov. 6th and 7th, 1944, while in Germany. It was these last wounds that eventually sent him home and permanently disable him. He spent over a year in hospitals before finally being discharged from the service at Ashford General Hospital in West Virginia on November 24, 1945. He earned a Bronze Star, the World War II Victory Medal, the American Defense Medal, the American Campaign Medal, the Good Conduct Medal and the Purple Heart with Oak Leaf Cluster.
Honorable Discharge – November 24, 1945
Garland went on to lead a productive life in spite of the fact that he had no use of one arm. In 1953, he married the former Margarete Elizabeth Neal (seen in the photo below on left) who was the daughter of Sydney Josey Neal and Alma Williams of Lancaster, South Carolina. The new couple made their residence in Wilmington, NC and together they had three children, Charles Thomas, born in 1954, Darlene in 1958 and Garland Neal in 1966. In his spare time, Garland enjoyed playing golf.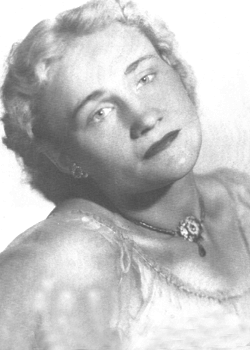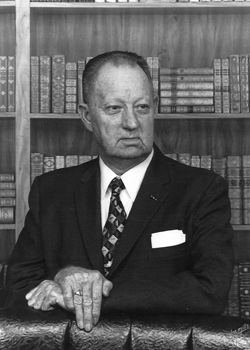 Garland passed away on April 2, 1977, and was buried at the National Cemetery in Wilmington, NC. I want to thank his son, Garland Neal Cook, for the information and photos used in this tribute.