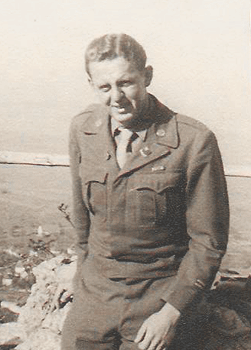 Arthur J. Curry
Biography: Arthur "Artie" John Curry was born on September 8, 1922, in Northwest Pennsylvania. He was the son of Arthur I and Lucy Way Curry. After graduating high school, Artie worked in the family dry cleaning business.

Service Time: Artie entered the service on January 6, 1943, at Erie, PA. He was assigned to Company A of the 817th Tank Destroyer Battalion and served with them, receiving credit for each of their three campaigns; Northern France, Rhineland and Central Europe. He also received the EAME Medal and the WWII Victory Medal. He left the service at the rank of Pfc.

When Artie returned to the U.S., he also returned to the family business, Curry Dry Cleaners. He continued to work there until May 30, 1972, when Artie passed away as the result of an extended illness. He was buried in the Woodlawn Cemetery in Titusville, PA.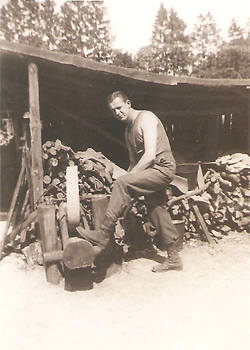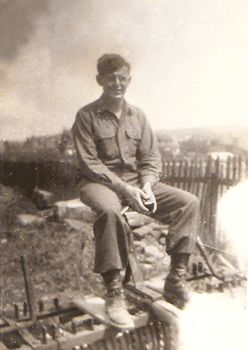 The left photo above is identified as taken in June of 1945 in Marburg, Germany. The right photo was only marked as somewhere in Europe. I want to thank Arthur's neice, Lucy Nesbitt, for providing this information and photos of her uncle.