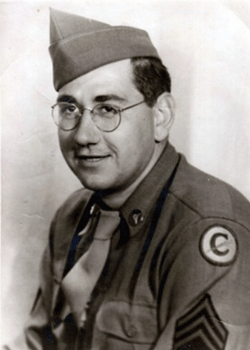 Lee W. Conor
Biography: Lee Wilson Conor, "Jack", was born on February 22, 1925, in Kalamazoo, Michigan. He was the son of Leo John Conor and Helen Wilson and graduated from Galesburg, MI, High School.

Service Time: Jack entered the service in 1942 and was assigned to the 636th Tank Destroyer Battalion as a member of their Medical Detachment. He served with them in North Africa and then in Italy. On August 15, 1944, the unit landed in France and proceded to the Moselle River and then into Germany and Strasbourg. It was during this period that Jack was wounded in the hand and spent an extended period of time in a hospital in France. His spirits were very low but he was greatly encouraged when a friend from his hometown ended up in the same hospital. Copies of their hometown newspaper, shared by the friend, were read over and over. Jack received two Purple Hearts and reached the rank of Technician 3rd Grade by the end of the war.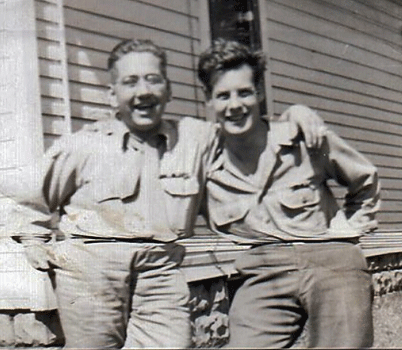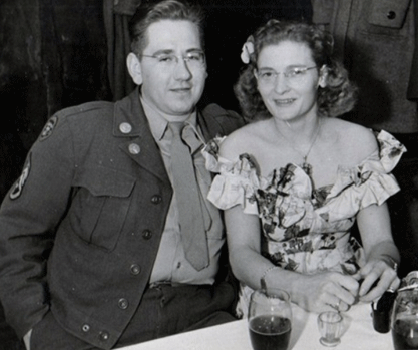 On May 22, 1946, Jack re-enlisted and continued to serve in Germany. He met his future wife, Magdalena "Leni" Boeber and her two daughters, Eva and Edda, while there and on March 17, 1949, they were married. He was assigned to the Constabulary Forces, which continued to provide law enforcement long after the war was over. On June 13, 1949, Jack moved the family back to the U.S. and Galesburg, MI.
Jack remained in the service and was sent to Korea, serving in a M.A.S.H. (Mobile Army Surgical Hospital) unit. After the Korean War, he continued in the Reserves and ultimately achieved the rank of Master Sergeant.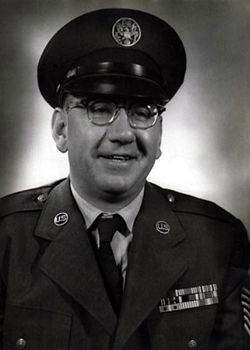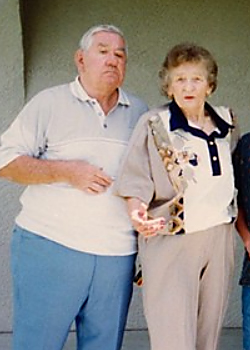 The couple had three more children, Terry, born in 1952, Lora Lee in 1959, and Tami Lee in 1963. Jack worked in manufacturing at the Eaton Corporation and retired from there in 1986 after 28 years. He and Leni moved to Ft. Myers, Florida, for their golden years. In addition to spending time with his family, Jack enjoyed gardening and reading. He passed away on October 20, 2013, and was buried in the Ft. Custer Military Cemetery in Galesburg, MI.
I want to thank Jack's sister, Pat, for her assistance with this article. She wrote a short story about Jack's WWII time in the hospital, which I have included with this tribute.
The Christmas Troop Trains – by Pat Hodapp