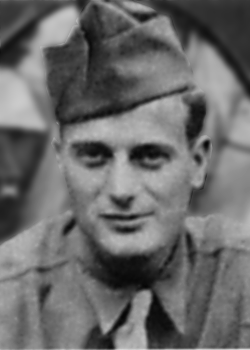 William J. De Pietress
Biography: William Joseph De Pietress was born on May 29, 1922, in Aliquippa, Pennsylvania. His birth name was Guerino Di Pietrantonio and he was the son of Gaetano DiPietrantonio and Margaret Zaccagnia who were both from Sant'Eufemia E'Maile Province of Pescara, Italy.
He graduated from local schools and then worked in some type of manufacturing occupation.
Service Time: William entered the service on December 26, 1942, at Fort Meade, Maryland. After his basic training, he was assigned to the 3rd Platoon of Company C, 691st Tank Destroyer Battalion, while they were stationed at Camp Claiborne, Louisiana. The unit was there to take part in the Louisiana Maneuvers in May of 1943.
The unit shipped to Liverpool, England, on July 26, 1944, and then moved to Llangottock, Wales. They quickly prepared and shipped out arriving at Utah Beach in France on August 1st. Seeing action in Lorraine in September, they were then transferred to the Ardennes in December. William was wounded during the Battle of the Bulge and received the Purple Heart in recognition of those wounds.
Moving south, the 691st joined operations in the Saar region in February and March of 1945. Originally a towed battalion, they converted to the M36 tank destroyer in late March and moved across Germany, reaching Limbach in April. The unit received credit for campaigns in Northern France, Rhineland, the Ardennes and Central Europe.
He left the service on December 11, 1945, at Indiantown Gap Military Reservation, PA. He held the rank of Corporal and was awarded the EAME, WWII Victory and Good Conduct Medals.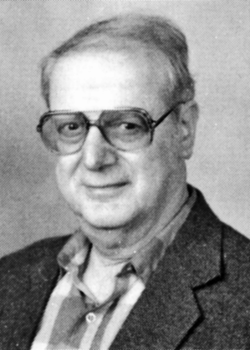 William would continue to serve but in the Army Reserves with the Headquarters and Headquarters Company of the 1st Battalion, 314th Infantry Regiment of the 79th Infantry Division. In his private life, William returned to Aliquippa and married the former Ida Colleen Garvin on March 21, 1947. Ida was born in Beaver County, PA, and was the daughter of Leona Lawrence. The new couple would have a son they named Warren. William worked as a design draftsman and was also a member of the Saint Frances Cabrini Parish, the Tank Destroyer, Battle of the Bulge and Purple Heart Associations.
In addition to his WWII medals, William was recognized with the Armed Forces Reserve Medal, the Normandy Council Jubilee of Liberty France Medal and a certificate for his service during the Cold War as 1st Sergeant of the 314th. William passed away on May 22, 2010, and was buried in the Mount Olivet Catholic Cemetery in Aliquippa, PA.
I want to thank Joel Hamby for providing the information and main photos for this tribute. Thank you also to Find A Grave contributor JBGF for use of the grave marker photo.