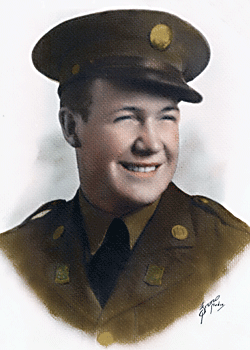 Melvin Davis
Biography: Melvin Davis was born on December 1, 1920, in Rigby, Idaho. He was the son of George Benton Basil Davis and Ada Kinghorn and attended local schools, graduating from Rigby High School. He joined the Army National Guard on October 24, 1938.
Service Time: Melvin entered active service on September 16, 1940, at Rigby, Idaho. He was assigned to Company F of the 116th Engineers, which was later combined with elements of the 66th Artillery Brigade to form the 641st Tank Destroyer Battalion. The 641st was activated at Fort Lewis, Washington, on December 18, 1941, and was originally a Light Towed Battalion. Melvin served as a light truck driver.
The unit shipped from the New York port on Mar. 4, 1942, and arrived in Australia (via the Panama Canal) on April 9, 1942. On January 21, 1943, they arrived in New Guinea and entered combat in May of 1944. Melvin would continue his training and qualified as a Sharpshooter with the M-1 carbine.
The unit was re-designated as the 98th Chemical Battalion (Motorized) on June 24, 1944, and landed in the Philippines on Jan. 9, 1945. Melvin shipped home on February 19, 1945, finally reaching the U.S. on April 10, 1945. He left the service on May 28, 1945, at Fort Douglas, Utah, at the rank of Sergeant. He received credit for the campaigns of Papua, Luzon and New Guinea. He also received the Good Conduct Medal, Asiatic-Pacific Medal, American Defense Medal and the Philippine Liberation Medal.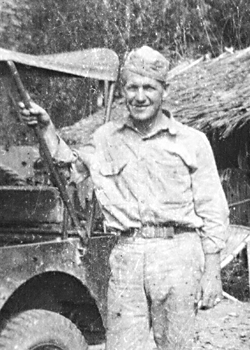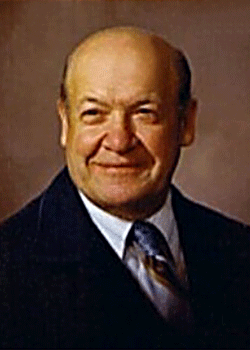 Soon after his return to the U.S., he was visiting the Jefferson County Courthouse and met his future wife, Florence Allgood. She was the daughter of William Allgood and Mary Irene Allgood and was born in Ozone, Idaho. The couple was married on May 14, 1947, at the LDS (Latter-day Saints) temple in Idaho Falls. They made their residence in Idaho Falls and had five children, Robert, Pauline, Marlon, Lana, and Shane. Melvin worked as a meat cutter for People's Wholesale.
He would later work as a Radiation Control Technician for Westinghouse Electric Corporation at their Nuclear Reactor Testing Station. He trained nuclear reactor operators for the Navy. Melvin retired in 1983, after 25 years with the company. After retirement, he kept busy by working as a technical consultant, which required him to travel to Connecticut. He also drove a school bus for the Idaho Falls School District and drove for Avis Rental Car.
In his spare time, he loved spending time with his family and later, his grandchildren and great-grandchildren. The family spent many happy times at their trailer in Island Park, ID. He and Florence traveled extensively, including a trip to the South Pacific, Hawaii and Canada. He also enjoyed fishing and motorcycles. Melvin was an active member of the Church of Latter-day Saints and was a Seventy, High Priest. He served several years as the ward clerk in the Idaho Falls 22nd Ward and was called as a veil worker in the temple.
He passed away on June 8, 2007, and was buried in the Fielding Memorial Park Cemetery. I want to thank Melvin's son, Shane, for providing the photos and information for this tribute.