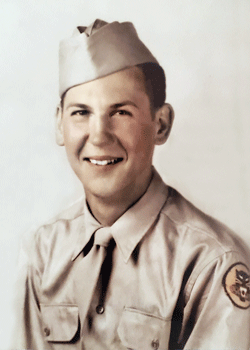 Frank Eyl Jr.
Biography: Frank Eyl Jr. was born on March 25, 1924, in Louisville, Kentucky. He was the son of Frank Eyl, Sr. and Julia Bickel and graduated from Manual High School in 1942.
Service Time: Frank entered the service on March 11, 1943, at Fort Benjamin Harrison in Indiana. After his initial training, he was assigned to Company C of the 652nd Tank Destroyer battalion. The unit had been formed at Camp Bowie, Texas on March 20, 1943, but were based at Camp Hood, TX. It was a self-propelled tank destroyer unit that initially utilized the M-3 half-track with 75mm gun. They later progressed to the M-10, M-18 and M-36 full-track tank destroyers, but they were never deployed overseas.
Frank did take an Electrician Course at Camp Hood, TX, and qualified as a Marksman with the M1 Carbine.
At some point, Frank was reassigned to the 17th Tank Destroyer Group but his heart was in the sky. He would transfer to the Army Air Corps and trained as a tail gunner for B-17s and B-29s. He took a Flexible Gunnery Course at Las Vegas, Neveda, which helped develop his skills to fire the various weapons used by bombers.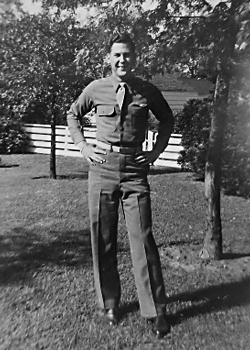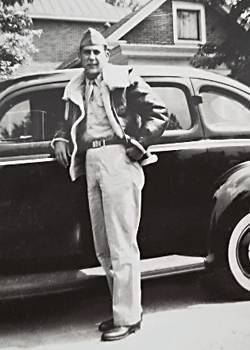 Little is known about Frank's service but we are sure he continued to train, and was kept in a state of readiness, for any mission he was assigned. He was ulimately assigned to the 830th Bombardment Squadron, as part of the 485th Bombardment Group, after they had returned to the U.S. The 830th had utilized B-24 Liberators overseas but after briefly making their home at the Sioux City Army Air Base in Iowa, they moved to the Smoky Hill Army Air Field, in Kansas, where they began training on the B-29 Superfortress.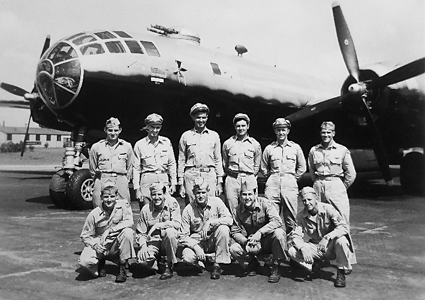 Frank received the Air Crew Member Badge and was awared the American Theater Medal, the WWII Victory Medal and the Good Conduct Medal. He had reached the rank of Corporal and left the service on February 15, 1946, at Camp Atterbury, IN.
Frank returned home to Louisville and found work as a foreman for the American Tobacco Company. He became a purchasing agent and later purchasing manager for the company while living in Durham, North Carolina, from 1978 to 1986. On May 16, 1953, he married the former Norma Schneider who was born in Louisville and was the daughter of Raymond W. Schneider and Helen Strubel. The new couple had a son, Todd, born in 1962. In his spare time, Frank enjoyed woodworking, landscaping and sports. He was a member of the Sigma Phi Epsilon Fraternity and the Civitas Club.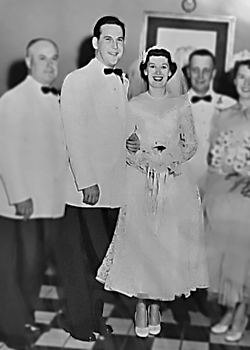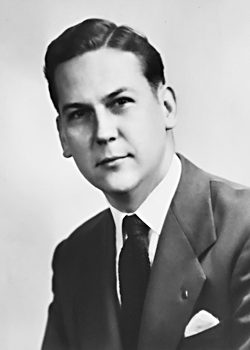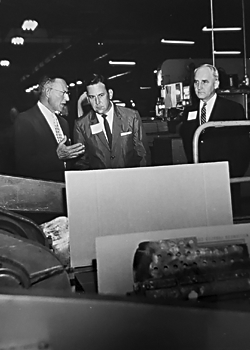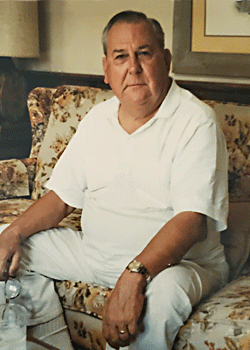 Frank passed away on September 1, 1992, and was buried in the Calvary Cemetery in Louisville, KY. I was to thank Frank's son, Todd, for providing the information and photos used in this tribute.