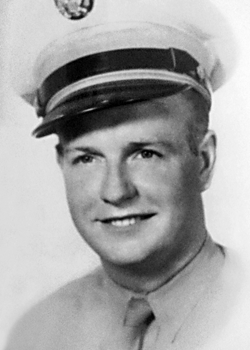 Norbert V. Gerling
Biography: Norbert Victor Gerling was born on May 26, 1919, in St. Thomas, Missouri. He was the son of Henry A. Gerling and Anna Mary Rackers.
Service Time: Norbert entered the service and was assigned to C Company of the 609th Tank Destroyer Battalion, serving as a gunner on a tank destroyer crew. He trained with the unit at Fort Bragg, North Carolina, where they were stationed from December of 1941, until January, 1943. They continued their training at Camp Hood, Texas, and then moved to Hawthorne, Louisiana, by rail, to take part in the Louisiana Maneuvers from April 7th to June 8th. They were then stationed at Camp Shelby, Mississippi, before moving to Camp Shanks, New York, for final preparations before shipping oversea.
The unit shipped out from the New York port on August 11, 1944, and arrived in England on August 22nd. A month later, on September 20th, they landed at Utah Beach equipped with M18 tank destroyers. The 609th went into Corps reserve, beginning September 28th, east of Moutier, France, where crews fired artillery missions through October. They joined operations against the Siegfried Line in November and early December.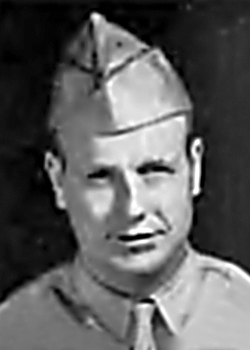 The photo at left is from the 1942 yearbook of the unit, which was while they were at Ft. Bragg, NC.
Most of Company C moved to Bastogne, Belgium, on December 18th with the 10th Armored Division. The remainder of the battalion fought along the Sauer River. The entire battalion fought to eliminate the Bulge in January, 1945, and were then deployed to the Saar-Moselle triangle in February. The unit participated in the capture of Trier in March and supported the attack south and east out of the Mannheim bridgehead across the Rhine in late March and April. They reached southern Bavaria, near Füssen, by the end of the month.
Norbert received credit for each of the units campaigns; Northern France, Rhineland, Ardennes-Alsace and Central Europe.
Norbert returned to the U.S. and on February 23, 1946, he married the former Elizabeth R. Kempker, who was born in Miller County, MO, and was the daughter of John Herman Kempker and Gertrude Kirkweg. The new couple would have four children, Bob, Elaine, Mary Anna and Donna. Norbert worked as a farmer his entire life and in his spare time, enjoyed playing baseball and he played for a few local teams around the St. Thomas area. He had also played while in he was in the military.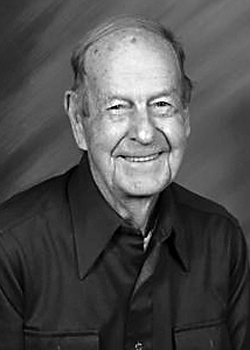 Norbert also enjoyed fishing and gardening and was a member of Our Lady of the Snows Catholic Church, in Marys Home, MO. In 2015, he was presented with the French Legion of Honor Medal by then Governor Jay Nixon.
Norbert passed away on February 3, 2016, and was buried in Our Lady of the Snows Cemetery in Marys Home, Missouri. Thank you to Jeremy Amich for providing information and photos of Norbert. Thank you also to Find A Grave contributor, Dianna Mattingly, for providing the later-in-life photo of Norbert.
***********************
Norbert is the subject of a new book written by Jeremy Amich. Jeremy is a veteran of the Army and Missouri National Guard and a military historian/public affairs officer with the Silver Star Families of America. Jeremy met Norbert while working on other projects and realized that his story needed to be told in full. The book is available through the Missouri at War website and booksellers, Amazon and Barnes and Noble. Proceeds from the book go to Silver Star Families of America, a non-profit that honors the sacrifices of those wounded, injured or suffering an illness from their service in a combat zone.