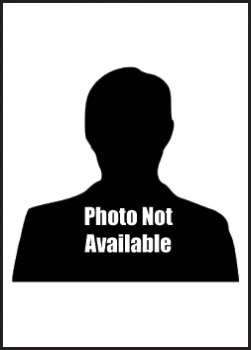 Elbert O. Graves
Biography: Elbert Otis Graves was born on May 23, 1925, in North Carolina. He lived in Randolph County and attended local schools through the 10th grade. After leaving school, he worked as a farm hand. He was living in Seargrove just prior to the war.
Service Time: Elbert entered the service on July 29, 1943, at Fort Bragg, North Carolina. After his initial training, he was assigned to the Reconnasciance Company of the 628th Tank Destroyer Battalion.
We cannot be sure but it is believed that Elbert married the former Canary Catherine Bullins while on leave. The couple would have a son, Bobby, born in May of 1944.
The unit shipped from the New York port of embarkation on January 29, 1944, on the Aquitania, and arrived at Greenock, Scotland, on February 6. They disembarked at Utah Beach on July 30, equipped with M10 tank destroyers and were committed to battle on August 2 near Perier, France. Participating in the envelopment of the Falaise Pocket, they dashed east to the Belgian border, arriving on September 2 and helped liberate Luxembourg. They began an assault on the Siegfried Line on September 13 and conducted artillery missions in October.
The 628th converted to M36's in November and were committed to fighting in the Hürtgen Forest in December. They then shifted to the Aachen sector on December 8, but were ordered to the Ardennes during the Battle of the Bulge and fought to eliminate it in January, 1945. Beginning on February 25th, they crossed the Roer River and reached the Rhine on March 10. They then crossed the Rhine on March 31st, at Wesel, Germany, and slashed to the Elbe River by April 11th. The unit attacked back west to eliminate German pockets and took up occupation duties on April 26th near Peine.
The unit recieved credit for campaigns in Northern France, the Rhineland, the Ardennes and Central Europe. Elbert left the service at the rank of Private.
Little is know about Elbert after the war but he and Canary would have a second child, William, born in 1947. Elbert passed away on June 20, 1995, and was buried in the Huldah Baptist Church Cemetery in Asheboro, North Carolina.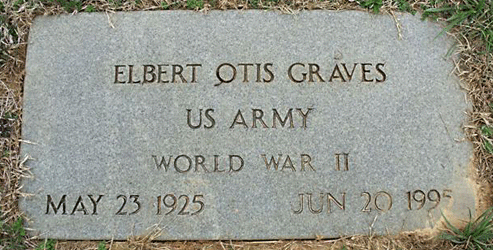 I want to thank Elbert's great nephew, Carroll B. Brown, for providing the grave marker photo.
We received communication from Thierry Minsart, who is a history buff, focusing on the Battle of the Bulge. He was able to find a bag belonging to Elbert, on a farm, in the Bastogne area of Belgium. Thierry sent me some photos of the bag, which I have posted below.