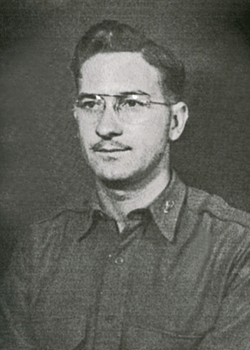 William G. Garsed, III
Biography: William Gasgoyne Garsed III was born on February 6, 1920, in Philadelphia, Pennsylvania. He was the son of William Gasgoyne Garsed II and Eleanor Orofino. When William was three, his father passed away and he was raised by his now single, mother. He went to Olney Elementary and High School where he participated in various activities, including the gymnastics and debating teams and was elected President of the 1938/39 graduating class. He was also involved in DeMolay (an International Youth Leadership Organization) where he achieved the level of Master Counselor and Scribe of PA. After graduation, he went to work for the First National Bank in Philadelphia as a Bookkeeper.
Service Time: William entered the service on October 30, 1941, at Fort George G Meade, Maryland. After completion of his initial training, he was promoted to the rank of Corporal with character and efficiency ratings of excellent.
In May of 1942, William married the former Doris S. Wurst in the Zion Lutheran Church of Olney. Doris was the daughter of George F. Wurst and Susan Ashman who were both from Olney, a neighborhood in North Philadelphia. The couple had one son, William IV, born in 1943 and a second son, Craig, born after the war in 1949.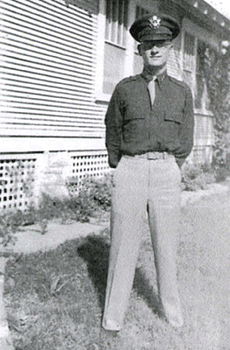 He was transferred to Fort Sill, Oklahoma, for Officer Candidate School, graduating and receiving the rank of 2nd Lieutenant. William was then sent to Camp Hood, Texas, where he attended the Tank Destroyer School of Tactics from March through May of 1943. He was assigned to Company C of the 605th Tank Destroyer and became its Commanding Officer, at the rank of Captain, beginning on August 27, 1942. The 605th shipped from New York, to the E.T.O., on December 10, 1944, aboard the Queen Mary. They arrived in Scotland on December 19, 1944, and then Le Havre, France, on January 26, 1945, participating in both the Rhineland and Central Europe Campaigns. William was awarded the Bronze Star, the WWII Victory Medal, American Campaign Medal and the EAME Theater medal with 2 Campaign Stars. He also received the Frango Pin.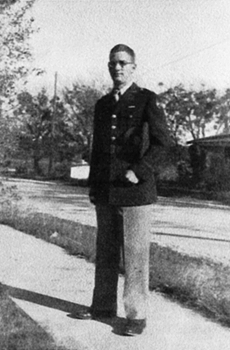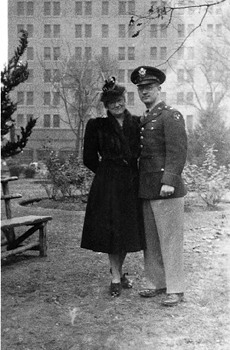 At the end of the war, he was assigned to the O.S.S. (Office of Strategic Services) as part of their intelligence gathering team to find evidence against Nazi war criminals for the Nuremberg trials. At the completion of his duties in Europe, he was promoted to the rank of Major and honorably discharged at Fort Indiantown Gap Military Reservation, on February 18, 1946.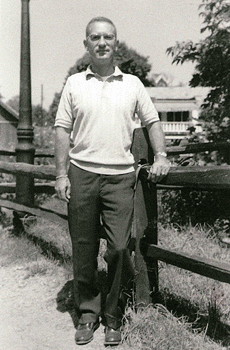 When he returned to the U.S., he also returned to his job at the bank, but now as a Loan Officer. He went back to school and received his BA from Temple University and later his MA from Rutgers. He remained with the bank through all their name and ownership changes until he retired as a Regional Vice President, at the age of 65, with over 40 years of service.
His interests outside of work were varied and included hunting, fishing, hiking, photography and military history. He specifically enjoyed the various battle re-enactments and strategies of the Civil War era. He also collected guns and minerals, did wood and soft soap-stone carving, silversmithing (jewelry making) and leather work, i.e. making rustic mountain men pouches and bags. His memberships included the Mason (Blue Lodge) of Philadelphia, where he was a 32nd Degree Mason, the Muzzle Loaders Association and both the Bucks and Delaware County Rod & Gun Clubs. For more than eight years, he assisted the faculty at Deer Valley High School with their WWII History classes.
William passed away on March 17, 2000, at the age of 80. He was buried at the Arizona Veterans Memorial Cemetery. I want to thank both of William's sons for the photos and information they provided on their father.