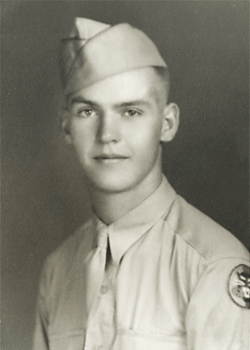 Max W. Getz
Biography: Max William Getz was born on October 27, 1922, in Grace, Idaho, but spent most of his childhood in Brigham City, Utah, after his family moved there. He was the son of Frederick William Getz and Anna Charlotte McIntire and graduated from Box Elder High School. Max had delivered newspapers to help support his family.

Service Time: Max entered the service at Salt Lake City on January 8, 1943 and was assigned to Company B of the 823rd Tank Destroyer Battalion. The 823rd utilized towed 3″ guns as their main weapon and Max's function on the ten man crew was to load the shells into the gun. Max and the unit spent time at both Camp Hood and Camp Bowie, Texas, before shipping out to England and then France, landing at Omaha beach on June 24, 1944.
The 823rd was utilized as support in St. Jean-de-Daye, St. Lo and Mortain, France. They took up positions in Euchen, Wurselen and Bardenburg, Germany and played a critical role in fighting there. The 823rd converted to M-10 Tank destroyers while waiting to cross the Roer River but Max contracted Yellow Jaundice while at Mortain, in November of 1944, and spent the next four months in England.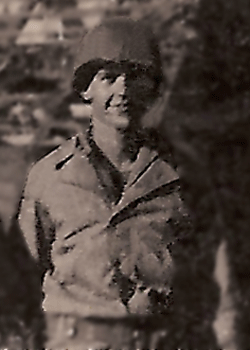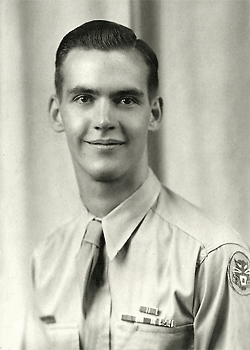 He rejoined the unit in March of 1945 and crossed the Rhine on the 24th. On the 26th, a night attack forced the men to dive for cover. Max ended up under his TD but was still hit by shrapnel in his left thigh. He spent several days in a field hospital, then at a hospital in Belgium for 10 days and another in England, before finally being sent back to the U.S. He arrived on June 22nd and spent additional months in Madigan Hospital, in Fort Lewis, Washington, where he finally received a medical discharge on October 11, 1945.
Max received both a Silver Star and Bronze Star as well as a Purple Heart for his actions during WWII.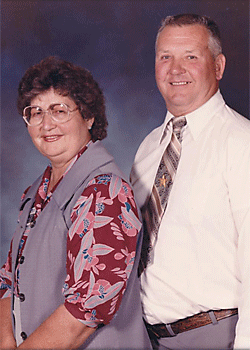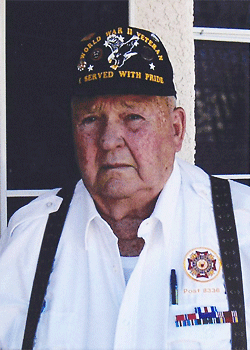 Max returned to settle in southern Utah and married the former Merna Jean Guymon on November 22, 1950. They would later seal their commitment at the St. George Temple in St. George, Utah. The couple had three children, Guy, Jeanne and Jay. Max worked for the Cedar City Open Pit Iron Mines until they closed in 1971. He worked various construction jobs after that, retiring in 1997. In his spare time, he enjoyed hunting and fishing and was an active member of the Latter-Day Saints church where he volunteered time in the scouting program. Max owned a home in Overton, Neveda, and moved there in the last few years of his life, enjoying fishing in nearby Lake Mead.

Max passed away on August 21, 2012, and was laid to rest in the Cedar City Cemetery. I want to thank Max's nephew, David, for providing information and photos of his uncle.
Just a few months before his death, Max was interviewed by Catherine Ellerton for the Moapa Valley Progress newspaper. You can find the article by clicking on the following link.
Max W. Getz – A Story Worth Telling