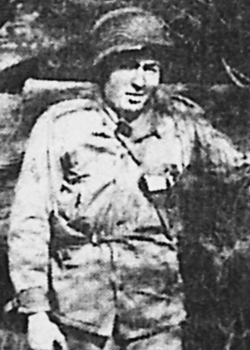 Sidney R. Harman
Biography: Sidney Royston Harman "Sid" was born on June 13, 1923, in Pasadena, California. He was the son of Arthur A. Harman and Amy M. Edgeland and attended Pasadena High School, graduating in 1941. He briefly furthered his education at Pasadena Technical School before entering the service.
Service Time: Sid went into the Army and after his basic training was assigned to A Company of the 821st Tank Destroyer Battalion. He qualified as a Marksman and served as a driver during the war, handling half-track, ammo truck and tank destroyer driving duties.
The unit shipped out from the Boston port on April 6, 1944, arriving in England on the 17th. After a few months of additional training and final preparations, they boarded transports, crossed the English Channel and disembarked at Omaha Beach on June 26th, with towed 3-inch guns. They supported the capture of St. Lô and subsequent breakout, entered Brittany in August. They then supported the capture of Brest by September 18th and moved east in late September to Holland.
The 821st conducted operations against the Siegfried Line in October near Aachen, Germany and then transferred to Ubach, Germany, in November, supporting the drive toward the Roer River. Beginning in December, they converted to M10's and then crossed the Roer River beginning on February 23rd, 1945. They were withdrawn from line during March and then marched east to the Elbe River.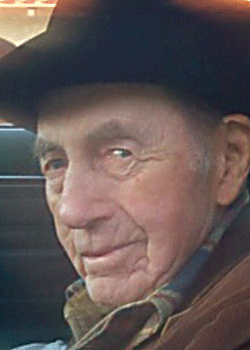 The unit took up occupation duties on April 27th and Frank stayed with the unit until December where he returned home to New York. The 821st received credit for campaigns in Normandy, Northern France, Rhineland and Central Europe. Sid left the service at the rank of Corporal.
After he returned home, Sid found work as a heavy equipment operator for the C.F. Braun and R&G Sloan companies. and was a member of the Machinists Union. In his spare time, he loved gardening and particularly cactus flowers. He also loved dancing and would regularly travel from his home in Altadena, to Catalina Island in the 50's, for their dance events in the round ballroom.
Sid also loved animals and was very fond of Studebaker cars. His close friend Tim, remembered him as an amazingly sincere and simple-living man that had was proud to have served but had been deeply affected by his experiences during the war.
Sid passed away on December 27, 2017, and was buried in the Mountain View Cemetery in Altadena, CA. I want to thank Sid's friend Tim for providing the information and photos from this tribute.