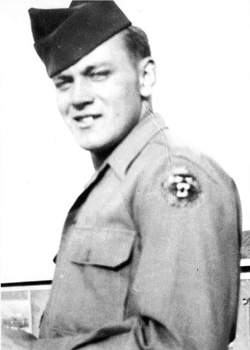 Robert J. Haczynski
Biography: Robert John Haczynski was born on February 2, 1926, in Milwaukee, Wisconsin. He was the son of Edward Haczynski and Mary Kasica and attended local schools through the 9th grade. He then worked as an automobile serviceman.
Service Time: Robert entered the service on June 23, 1944, at Fort Sheridan, Illinois. After his basic training, he was eventually shipped overseas on January 21, 1945, arriving on February 8th. Robert was assigned to Company A of the 825th Tank Destroyer Battalion, which had been overseas since May of the prior year and had participated in both the Northern France and Ardennes campaigns. By the time he met up with the unit, they had returned to security duties which had begun on January 16th.
After the war ended, some of the men with lower service points were transferred to other units. Robert was transferred to Company A of the 740th Tank Battalion for occupational duty, initially as a tank crewman and later he was promoted to Sergeant and served as a tank commander.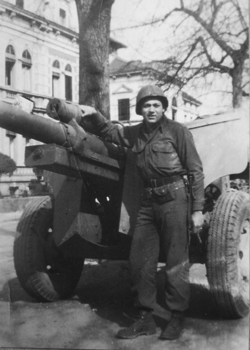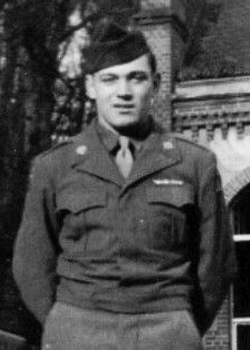 He shipped home on May 16, 1946, and arrived back in the U.S. on the 26th. He left the service on June 1st at Fort Sheridan, IL, at the rank of Sergeant. He received credit for the campaigns of Rhineland and Central Europe and was awarded the Army of Occupation, WWII Victory, American Theater, EAME and Good Conduct Medals.
After returning home to Milwaukee, Robert worked in a warehouse and as a painter. On June 14, 1947, he married the former Florence Reszczynski who was born in Milwaukee as well and was the daughter of Paul Edward Reszczynski and Cecilia Koszubowska. The new couple made their home in Milwaukee and had a son, Kenneth, and two daughters, Christine and Leah.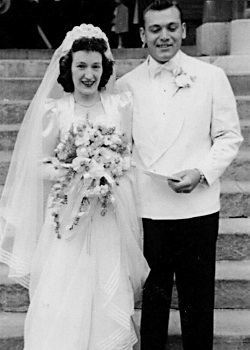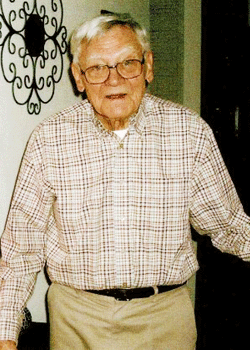 In his spare time, Robert enjoyed golfing, reading and gardening. He was also a member of the local Catholic Church. Robert passed away on January 12, 2015, and was buried in the Saint Adalberts Cemetery in Milwaukee, WI.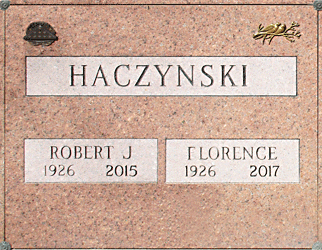 I want to thank Robert's daughter, Leah, for providing the information and photos used in this tribute. Thank you also to Serge Lemaire for his research of these men.