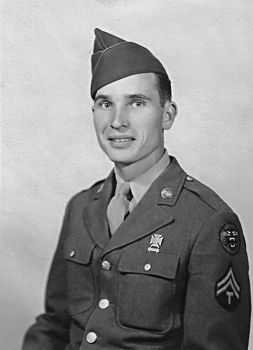 James M. Hull
Biography: James Melton Hull, "Jimmie", was born on December 4, 1920, in Yale, Oklahoma. He was the son of Herman Cornelius Hull and Elizabeth Mae Melton, who went by the nickname "Bangie". Jimmie graduated from Capitol Hill High School in 1939, and spent his early life working as a theater usher.
From 1940, until he entered the service, he worked for National Screen Service Corporation in Oklahoma City, OK. During that time, he was working as an advertising agent, as indicated on his enlistment record.
Service Time: Jimmie entered the service on February 24, 1943, at Oklahoma City. After his basic training, he was assigned to Company B of the 648th Tank Destroyer battalion. The unit had been activated on March 6, 1943, at Camp Bowie, Texas as a self-propelled Tank Destroyer Battalion, but a year later, they were converted to the 3-inch towed anti-tank gun.
They trained at a number of military facilities including Camp Hood, Texas and Fort Jackson, South Carolina. They also spent a month in Tennessee taking part in maneuvers there. On November 26, 1944, the battalion left Fort Jackson to travel to Camp Kilmer, New Jersey, for staging and final preparations. They sailed from the New York port on December 10th and arrived in England on the 18th.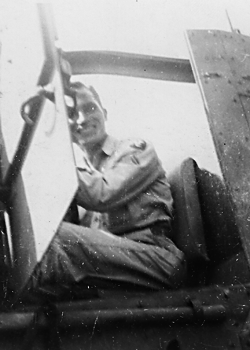 The unit sailed for France on January 22nd and remained in Yvetot until February 14th when they traveled to Saint Avold by motor convoy. On the 18th, they were committed to combat near Luneville, France, firing on fortified positions of the Siegfried Line. On March 16th in the vicinity of Werden, Germany, one of Sergeant Hull's crew became separated from the rest of the men. Jimmie volunteered to search for the man and while under heavy fire, picking his way through mines and booby-traps, he was eventually able to find the man and bring him safely back. For taking such a great risk, Jimmie was awarded the Bronze Star for heroism.
Following their breakthrough at Saarbrucken, they were sent to the Ruhr pocket and functioned as Corps Security. The 648th began conversion to M18 tank destroyers in early April while near Landstuhl, Germany. They ended the war in the vicinity of Ingolstadt and received credit for campaigns in the Rhineland and Central Europe. Jimmie left the service at the rank of Staff Sergeant.
After returning home, he initially worked in the theater and film booking business. It was during that time that he met the love of his life, Clara Lee Elrod, who went by "Lee". She was born in Fort Smith, Arkansas, and was the daughter of Milton Monroe Elrod and Nina Pearl Spain. On December 31, 1952, Jimmie and Lee were married and would go on to have three children, Peggy, born in 1954, Harold in 1961, and Paul in 1963. The family lived in Oklahoma City for the majority of their lives together.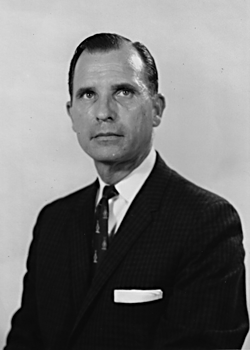 From a very young age, Jimmie was always interested in movie theaters. In the mid to late 1950's, he and his older brother Harold Cornelius Hull, "Jack", who had served in the Pacific Theater during World War II, formed Hull Brothers, which was a movie theater ownership and film booking agency. Their new enterprise was heavily involved in the promotion of indoor movie theaters, as well as drive-in theaters. From their start and through the 1960's, they owned and operated a number of these large venues, including the Criterion Theater in Oklahoma City.

In the 1960's, Jimmie also worked as an Advertising Salesman at "The Courier", which was local newspaper in Oklahoma City. Then in the 1970's, he continued his career as an Advertising Salesman and Manager for "The Oklahoma Journal" newspaper, also located in Oklahoma City. Jimmie was responsible for not only advertising sales but also for managing his own, separate entertainment & recreational activities brochure, which was an insert into the newspaper, called "The Fun Guide."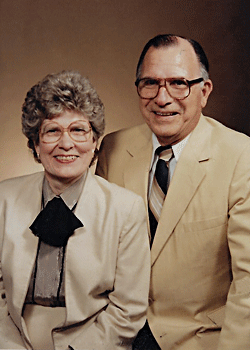 Throughout this entire time, he was heavily involved in the development and promotion of professional wrestling, which aired on TV and as organized matches at various venues throughout Oklahoma and the Southwest. Jimmie loved promoting wrestling and worked closely with many top professional Wrestlers, including Danny Hodge, an NCAA Champion and very good friend, Leroy McGuirk, Ed "Wahoo" McDaniel and "Cowboy" Bill Watts. He also worked with well-recognized, late-Saturday night TV wrestling announcer Danny Williams.
In the late 1970's, Jimmie started his own western boot business called "Cowboy Corner." He worked at it for several years and did a small amount of business selling vintage and collector golf clubs until approximately 1990. In his spare time, he enjoyed woodworking, playing golf and collecting old golf clubs. Jimmie worked closely with the Salvation Army and was also a long time and dedicated Member of St. Luke's Methodist Church in Oklahoma City and had a close and dedicated relationship with God.
Jimmie passed away on July 21, 1994, and was buried in the Rose Hill Burial Park in Oklahoma City. He is remembered by everyone who knew him for his hard work, compassion and honesty. I want to thank Jimmie's son, Harold, for proving the information and photos for this tribute.