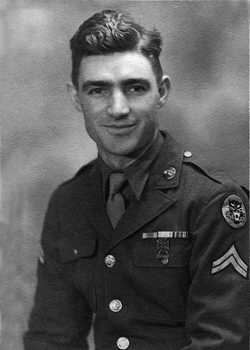 Judge C. Hellums
Biography: Judge Clayton Hellums was born in 1916 in the state of Mississippi and lived in Calhoun County. He was known by his middle name, Clayton.
Service Time: Clayton joined the service on April 30, 1941, and was assigned to the 773rd Tank Destroyer Battalion. On Oct. 9, 1944, during action near Foret de Parroy, in the Lorraine district of France, a German rocket hit his M10 tank destroyer, and he and two other members of the crew were killed.
The following text is from an Associated Press Article about Clayton and his remains being returned to the U.S.
SAREPTA, Miss. (AP) — When Cpl. Judge Clayton Hellums' remains are buried Saturday, it will have taken 66 years to the day for him to be laid to rest.
Hellums had joined the Army before World War II began, partly to serve his country, partly to have an income during the Great Depression. At age 28, he was killed Oct. 9, 1944, in the Foret de Parroy, in the Lorraine district of France, when a German rocket disintegrated his M10 tank destroyer.
"That tank destroyer took a direct hit; you had not only the rocket itself, but you had all the fuel for the tank engine," said Larry Hellums, a nephew who has known his eldest uncle only through family stories.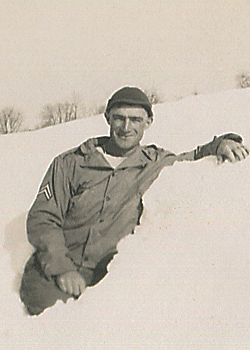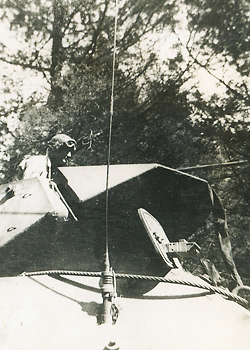 Hellums, who went by Clayton rather than his odd first name, was one of three of the five crew members who died. The survivors didn't remember enough about the attack even to know where they had been.
His mother got a letter saying no recoverable remains were found.
All that began to change four years ago.
Dwight Hellums — Larry's father and Clayton's brother — got a call saying a dog tag had been found with Clayton's name on it. Larry, having learned that such openings are often used to scam survivors' families, urged him to hang up, but a few days later another call clarified that the ID was a bracelet with "Martha" on the side opposite from the soldier's name and serial number.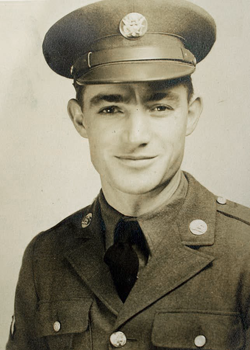 "Very few people outside the family know my uncle was engaged to a lady named Martha," Larry Hellums said. "That information changed everything."
The family was invited to France in September 2006 to claim the ID bracelet and to participate in some ceremonies to honor their loved ones. Eleven of Hellums' relatives went.
"The French of the Lorraine area are very aware of the sacrifices Americans made to liberate them," Larry Hellums said.
The U.S. military's Joint POW/MIA Accounting Command later excavated the site where Clayton Hellums' bracelet was found and located some bone fragments. With DNA from his relatives and those of the other two killed with him, military experts positively identified some remains. Family members were notified, and Dwight Hellums will meet with a military representative in Memphis on Friday to receive those belonging to his brother. Clayton Hellums could have been accorded a place at Arlington National Cemetery, but the family opted for burial, with full military honors — to which the public is welcomed — at Shady Grove United Methodist Church, where he was a member.
Another relative, the Rev. Billy McCord, pastors the church and will conduct the service.
"I'm going to do the part that the minister does, and then I'm going to move back and the military will take over," he said. "It's an intriguing story. One of the good things that can come out of this is that we don't forget them — even 66 years later."
For the whole family, the service will serve as a closure that was denied to them before.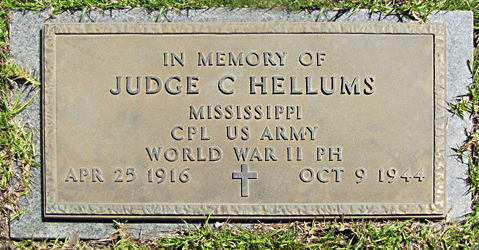 "Clayton was kind of an empty spot in the family; he had been the eldest son, a hardworking man," Larry Hellums said. "He was interested in joining the military partly because it meant a job, but he made a good soldier from everything I can tell."
A special thank you to Dwight "Andy" Anderson, for the use of the main photo of Clayton. Thank you also to Find A Grave contributor Lonnie Mahan for the grave marker image.