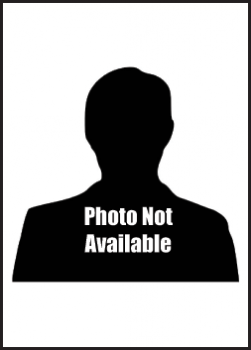 Michael B. Hand
Biography: Michael Bernard Hand was born on March 14, 1914, in Altoona, Blair County, Pennsylvania. He was the son of Joseph H. Hand and Goldie P. Bickel and as indicated by the 1940 U.S. Census, he had completed 2 years of high school and he was employed at a Crane Hooker on a steam railroad.
His Draft Card, dated October, 1940, identifies that he was working for the Pennsylvania Railroad.

Service Time: Michael entered the Army on March 17, 1942, in Harrisburg, PA. At some point, he was assigned to the 6th Tank Destroyer Group. He is listed on the 6th TD Group payroll roster of 7-28-43.
The 6th had been activated at Camp Hood, Texas, on September 1st, so he could have easily been one of the original members of the unit. The unit moved to Camp Young, CA on January 8, 1943, and participated in Maneuvers at the DTC (Desert Training Center) which covered 18,000 square miles of the Mojave Desert in California, Arizona and Nevada. They then moved to Camp Maxey, TX on July 31st, as part of the Third Army.
The unit was prepared for overseas shipment at Camp Kilmer, New Jersey, beginning on January 16, 1944, and shipped from the New York Port of Embarkation on the 29th, aboard the RMS Aquitania. They arrived in England on February 5th, and after assisting to prepare troops for the initial D-Day landings, they finally shipped to France, landing on July 25th. They initially acted as part of Task Force "A" of the VIII Corps of the Third Army, and took part in actions across the Brittany region of France on their way to the town of Brest.
Beginning on September 5th, the unit supported XIII Corps of the Ninth Army, as their Anti-Tank section. They moved into Belgium on October 24th, and then into Holland on November 6th. The 6th then moved into Germany on March 16, 1945, and took part in fast moving operations from the Rhine to the Elbe. The 6th received credit for campaigns in Normady, Northern France, Rhineland and Central Europe.
Michael's date of separation is listed as October 25, 1945, at Indiantown Gap, PA. He reentered the military sometime after his initial discharge since his Pennsylvania, U.S. WWII Veteran Compensation Application, dated March 27, 1950, was completed in Friedberg, Germany and shows he was serving in the 18th Infantry Regiment at that point. His final discharge date is August 31, 1967.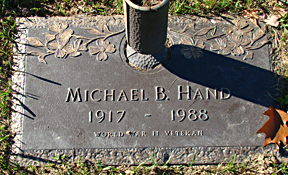 Michael passed away on April 10, 1988, and was buried at Alto Reste Buria Park, Altoona, PA. Thank you to Find A Grave contributor Albert Ledoux for use of the grave marker photo.