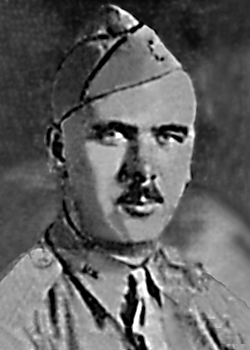 Frederic W. Hodge
Biography: Frederic Wallace Hodge, who went by Wallace, was born on February 3, 1905, in Owego, New York. He was the son of Richard T. Hodge and Edna Watson and attended high school in Owego. He continued his education at Cornell University, receiving a Bachelors Degree in Economics in 1927. He had also been part of the school's R.O.T.C. program and received his appointment as a 2nd Lieutenant on June 13 of that same year. At some point, Wallace worked for the C.C.C. (Civilian Conservation Corps) serving in an executive capacity.
Wallace initially worked for a life insurance company, investigating risks over $25,000. In 1930, he became an insurance sales agent until 1940. In 1928, Wallace married the former Marion L. Seabring who was born in Spencer, NY, and was the daughter of Cornelius Ora Seabring and Lena L. Sipley. The new couple had one child, Richard Cornelius Hodge, born in 1930.
Service Time: Wallace entered the service November 11, 1940, and was initially assigned to the 5th Field Artillery Battalion as Battery F Adjutant. He served in that position until February, 1941, when he was sent to Fort Sill, Oklahoma, as a student at their Field Artillery School from March to June. He was then sent back to his original unit and served as Battery Commander until December 15, 1941, when the unit was converted to the 601st Tank Destroyer Battalion. At that point, he served as their Executive Officer (X.O.). He was promoted to the rank of Major on February 6th while stationed at Fort Devens, Massachusetts. The 601st was stationed at Camp Blanding, Florida, in March when Wallace was sent to San Antonio, Texas, for two weeks of instruction at the Quartermaster Motor Transport School. In May, he was sent to Camp Hood, Texas, where he and three other officers from the 601st took part in a special Tank Destroyer Officer Orientation Course.
Officer Orientation Course – Certificate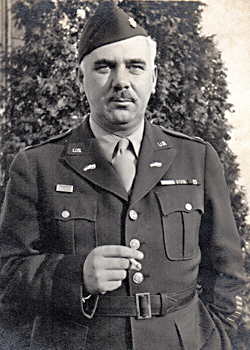 Wallace and the 601st shipped out from the New York port on August 2, 1942, arriving in Scotland on the 7th. Reconnaissance Company landed at Oran, Algeria, on November 8th, as part of Operation Torch, and the rest of the battalion arrived in December. Wallace remained the X.O., until January of 1943, when he was put in charge of the unit's Staff as the S-2 Officer. They fought in the Battle of Kasserine Pass in February, 1943, and at El Guettar in March. The 601st converted to the M10 tank destroyer at the end of the North African campaign. Wallace remarked that the French he had learned during his college years was coming in quite useful during their time in North Africa.
Letters about Africa to Wife – Article
As of June 21, 1943, Wallace was listed as a patient in the 2nd Convalescent Hospital. On September 17th, he became their X.O. until November 13th when he joined the 6706th Conditioning Company, which provided a more comprehensive reconditioning program than provided through the normal convalescent and rehabilitation sections in the general hospitals. He would serve as both the X.O. and Commanding Officer (C.O.) over the next ten months. It was during that time that the unit was transferred to Italy in April of 1944. On September 21st he was assigned to the 6695th Conditioning Company as their C.O. He served with the 6695th until June of 1945 when he went into the 27th Replacement Pool. He had been promoted to Lt. Colonel on February 27th.
Promotion to Lieutenant Colonel
V-Mail Letter to son – July 29, 1945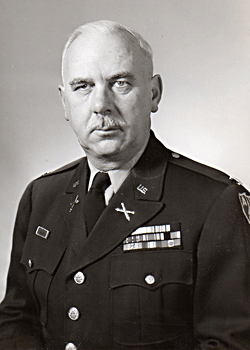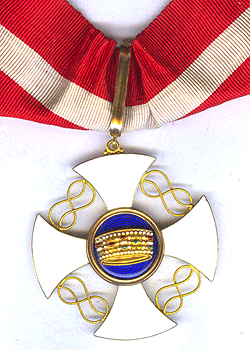 Wallace was assigned to the 248th Field Artillery Battalion as C.O. and was with them till December 4th when they are identified as being in the 1st Staging Area. As of December 24th, he had left Naples, Italy, and was back in the U.S. Although he had left the 601st many months before, he received the awards rightly deserved for his service with them. He was awarded the EAME Medal with recognition for participation in the campaigns of Tunisia, Rome Arno and North Apennines. He also received the American Campaign Medal, American Defense Medal, National Defense Medal and the Army of Occupation Medal for Germany. The Italian Government awarded him the Order of the Crown – Commander Class (shown above).
Wallace remained in the Army after the war, serving in a variety of positions including Chief of Property Control Sub-Section, U.S. Allied Commission for Austria, Headquarters Vienna Area Command from 1946 to August of 1949. It was during this period that he was promoted to Colonel. He served during the Korean war and on December 31, 1959, he was released from assignment and duty at Governors Island, NY, and placed on the Retired Reserve list on January 1, 1960.
Transfer to First Army Headquarters – Article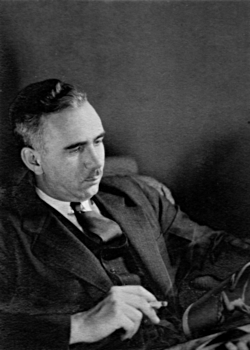 After his retirement, Wallace and Marion lived in Gainesville, Florida, where he worked as a realtor. In his spare time, he enjoyed fishing and bird watching and was a charter and founding member of the Florida Defenders of the Environment. The group would successfully lead the fight to de-activate the Cross-Florida Barge Canal. He was also a member of the Alachua Audubon Society and President of both the Gainesville Philharmonic Society and the Retired Officers Association.
The couple's son, Richard, went to Cornell University and participated in their R.O.T.C. program. After graduation, he was assigned to the 2nd Armored Division and served in Mannheim, Germany. He was stationed there from 1955 to 1957, after which he returned to civilian life.
Although the photo at left shows a much younger Wallace, I thought it was a very interesting shot showing him in civilian clothes and relaxing with some type of periodical. He passed away on February 11, 1970, and was laid to rest in the Evergreen Cemetery in Owego, New York. I want to thank Wallace's daughter-in-law, Valerie, for providing the information and photos for this tribute as well as materials relating to the 601st.