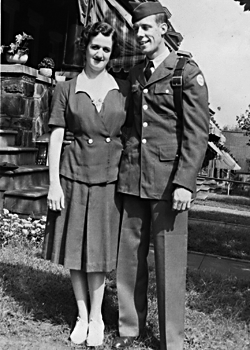 Gilman H. Hood
Biography: Gilman Hoffman Hood was born on February 27, 1917, in Baltimore, Maryland. He was the oldest of eight children born to Walter F. Hood Sr. and Alice Hoffman. He attended city schools through the 11th grade but left school to work and help the family. His enlistment record lists his occupation as a driver (trucks, bus, taxi or tractor) prior to entering the service. He was also married.

Service Time: Gilman entered the Army on May 22, 1942 at Baltimore, MD. He was originally assigned to the Reconnaissance Company of the 811th Tank Destroyer Battalion but transferred into the Headquarters Company of the 6th Tank Destroyer Group on January 4, 1943. At the time, the unit was stationed at Camp Young, California, which was part of the Desert Training Center. He is also listed on the unit's payroll roster for July 28, 1943.
For some unknown reason, he received an Honorable Discharge on Sept. 27, 1943, from the Station Hospital at Camp Maxey, Texas. It is thought that he may have been discharged due to a heath issue. He left the service at the rank of Private.
Gilman returned to Baltimore and worked on the wharf in the Baltimore area. On May 21, 1944, he married the former Gertrude Dorthia Rother who was born in Chester, Pennsylvania, and was the daughter of Maurice Rother and Gertrude Amelia Wiscott. The couple had three children, Paul, born in 1945, Ann in 1947 and Gary in 1950. In his spare time, he built large model airplanes and flew them in the local parks with his children. It was a yearly activity for him to create a Christmas garden that included model trains.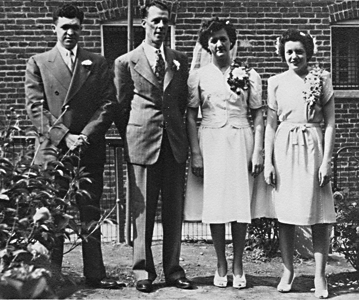 Gilman passed away on Dec. 9, 1953, and was buried at Moreland Memorial Park Cemetery in Baltimore, MD. I want to thank Gilman's daughter, Ann, for providing the photos and additional information for this tribute.