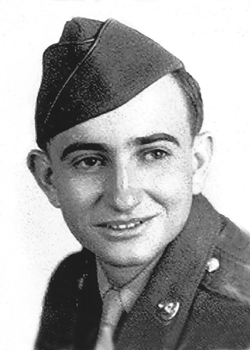 Donald G. Johnson
Biography: Donald Gene Johnson was born on January 16, 1924, in Salt Lake City, Utah. He was the son of Normon Moroni Johnson and Pearl Gene Tripp and graduated in 1942, from South High School in Salt Lake City. He briefly attended the University of Utah, but the war would take priority over his higher education. When he wasn't in school. Donald worked as a auto mechanic at a service station.
Service Time: Donald entered the service on January 4, 1943, at Salt Lake City. After his basic training, he was assigned to B Company of the 817th Tank Destroyer Battalion. The unit originally trained with self-propelled TDs but was converted to a towed battalion in June 1943. They shipped out from the Boston post on July 24, 1944, and arrived at Greenock, Scotland, on July 31st. It was just under a month later that they boarded transports and landed at Utah Beach on August 25th.
The unit took up rear-area security duties in France and Belgium and guarded COMZ (Communication Zone) from August to November. They entered battle in the Hürtgen Forest with the 8th Infantry Division on December 9th and shifted to Ardennes in February, 1945, and then back to Roer River sector to fire as artillery. Participating in the advance to Rhine River with the cavalry, they crossed the river at Remagen on March 15th. They were the only towed TD battalion to enter the bridgehead.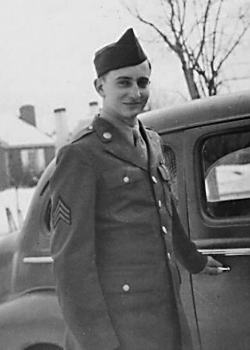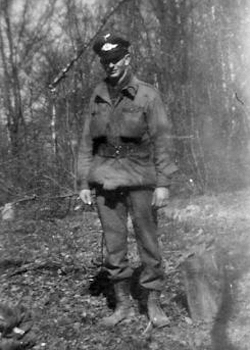 The 817th began conversion to M18 tank destroyers on March 26th and joined the 104th Infantry Division at the Ruhr Pocket in April. Two companies joined the drive eastward from Marburg in mid-April, fighting in the Harz Mountains and helped capture Halle and advanced to the Mulde River where offensive operations ceased.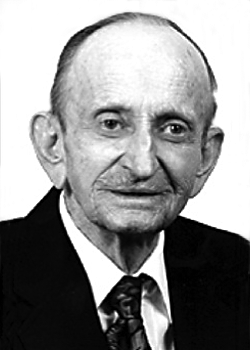 Donald received credit for campaigns in Northern France, Rhineland, the Ardennes and Central Europe. He was awarded the EAME Medal, American Theater Medal, WWII Victory Medal and the Good Conduct Medal. He left the service at the rank of Sergeant.
Donald returned to Salt Lake City and worked as an auto mechanic and also as a salesman. On March 21, 1947, in the Salt Lake Temple of The Church of Jesus Christ of Latter-day Saints, he married the former Dona Roberta Pattillo. Dona had been born in Delta, Utah and was the daughter of Robert Henry Pattillo and Ada Jeanie de Korver. The new couple would have six daughters, Barbara, Shirlee, Marjorie, Julie, Diane and Karen. In his spare time, Donald enjoyed beekeeping and gardening.
Donald passed away on April 12, 2005, and was buried in the Utah State Veterans Memorial Park in Salt Lake City, UT. I want to thank Donald's daughter Julie for providing photos and information for this tribute. I also want to thank Michael V. Drachman for the use of the gravemarker photo (© Michael V. Drachman 2018).