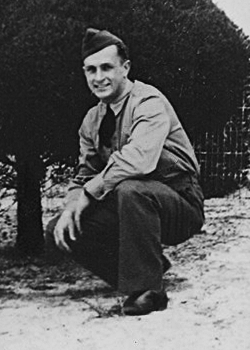 Anton S. Jozefowicz
Biography: Anton S. Jozefowicz was born on June 26, 1920, in South River, New Jersey. He was the third of ten children born to Polish immigrants, Joseph Jozefowicz and Anna Servon and attended local schools through the grammar level.
His enlistment record indicates that he was working in a machine shop prior to his entry into the service.
Service Time: Anton entered the service on February 12, 1942, at Fort Dix, New Jersey. His work prior to the service is listed as semi-skilled and possibly working in a machine shop or a related occupation. He was eventually assigned to the Reconnaissance Company of the 634th Tank Destroyer Battalion. The 634th landed at Utah Beach in late June, 1944, equipped with M10's and participated in the Cobra breakout. They helped capture Mayenne and defeat the Mortain counter-offensive in early August. They were also involved with operations against the Siegfried Line.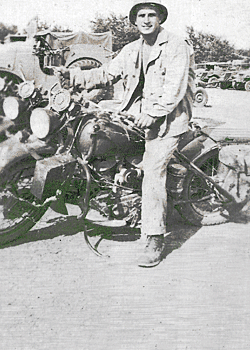 During fighting near Aachen, Germany, Anton was wounded, and died of his wounds on October, 21, 1944. He was buried at Henri Chapelle American Cemetery located near Liège, Belgium. In 1947, his parents repatriated him to St Mary's Cemetery, in East Brunswick, NJ. At the time of his death, he had reached the rank of Staff Sergeant.
This young man that had given his life at 24 years of age was never forgotten by his family. His life, although short, left a lasting impression that now lives on in the family he never met. It was only recently that the Certificate of Award for his Purple Heart was discovered and with assistance from their Congressman, the medal was finally presented to his 85 year old sister on December 4, 2010.
I want to thank Anton's niece, Joanne, for providing the photos and information about Anton. Thank you also to Find A Grave contributor, John Smolarek, for the use of the grave marker photo.