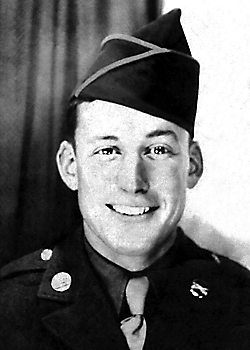 Raymond W. Jones
Biography: Raymond Watson Jones, also known as "Monk", was born on April 28, 1920, in Rutledge, Georgia. He attended local schools, completing the 11th grade. After leaving school, he worked as a salesman.
Service Time: Raymond entered the service on November 27, 1941. It was during his training at Camp Hood, Texas, that he met his future wife, Inez Collier, who was waiting tables at the local diner. After a short courtship, they were married prior to his shipping overseas.
Raymond was assigned to Company C, of the 702nd Tank Destroyer Battalion, shipping out with them and arriving in the United Kingdom on February 24, 1944. The 702nd, as part of the 2nd Armored Division, landed on Omaha Beach and took part in the Cobra Breakout in late July. They fought at Mortain and the Falaise Pocket. On September 5th, they entered Belgium and then crossed into Germany, fighting at the Siegfried Line and the Wurm River in the fall of 1944. The unit was re-equipped with M36's and supported the drive to the Roer River before moving into the Ardennes in December. They returned to the Roer in February and then the Rhine in March, ultimately reaching the Ruhr, Weser and finally the Elbe River in April. The unit received credit for the campaigns of Normandy, Northern France, Rhineland, Ardennes-Alsace and Central Europe. Raymond received a Bronze Star, for heroic actions, during one of the most difficult times for the unit. He ended up with a severe sinus infection which took him out of the fighting and into a hospital. He left the service at the rank of Sergeant.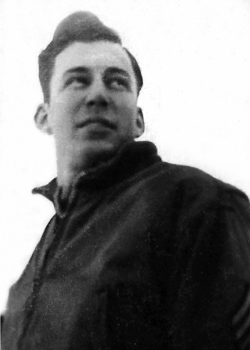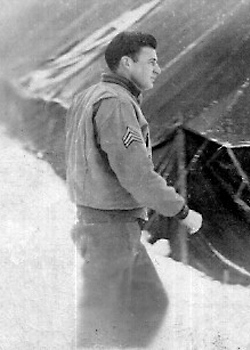 Newpaper Article – Morgan County Citizen 11-11-2004
When Raymond arrived back in the U.S., he went back to Inez and resumed his life again in Morgan County, Georgia. Raymond started his own insurance agency in the Madison area. The company is still there and bears his name to this day. The couple had three daughters, Denny, Rae and Laura. Raymond spent his spare time enjoying fishing, gardening, golf and bowling.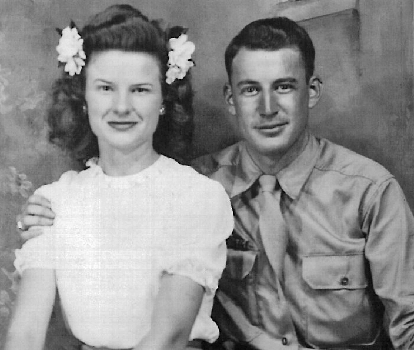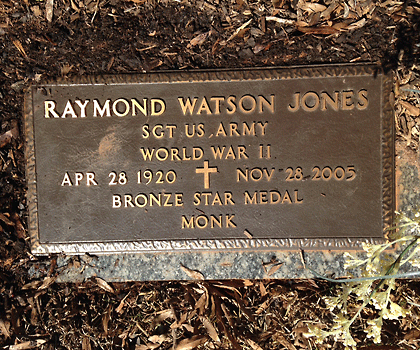 Raymond passed away in 2005 and was buried in Madison, GA.