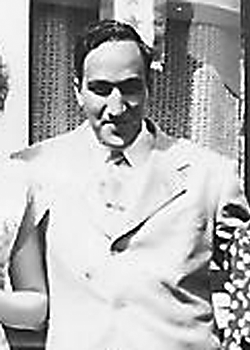 Abell Karem
Biography: Abell Karem was born on April 14, 1920, and was one of nine children born to Nicholas George Karem and Mary A. Saheen. Abell grew up in the Haymarket area of Louisville, Kentucky but when the area flooded seriously in 1937, his family moved to a neighborhood in eastern Louisville named Hikes Point. While there, they founded Karem's Orchard.
Abell attended Louisville DuPont Manual High School and after graduation, he continued his education at college. His enlistment record identifies that he worked as a cook prior to the war.
Service Time: Abell entered the service on March 24, 1942, at Fort Benjamin Harrison in Indiana. After his basic training he would be assigned to the 638th Tank Destroyer Battalion. While on leave from the unit, he married the former Mary Evelyn Martin who had been born in Louisville and was the daughter of Jesse M. Martin and Della Wood.
The unit shipped out from the New York port of August 30, 1944, and arrived at Cherbourg, France, on September 7th. They were equipped with M18s and entered the line near Prummern on November 20th, supporting operations against the Siegfried Line. They shifted to the Ardennes sector around Rochefort, Belgium, on December 22nd and fought to reduce the Bulge during January 1945.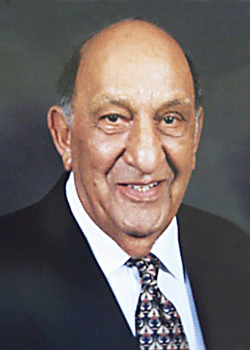 The 638th supported the Roer River crossing in February and crossed the Rhine River on April 1st. They advanced across Germany and reached the Elbe River, near Wittenberg, on April 24th. The unit received credit for campaigns in Northern France, Rhineland, the Ardennes and Central Europe.
Abell returned home to Hikes Point but would later move to the Buechel area where he and Evelyn would open Buechel One Hour Martinizing, which was a dry cleaning business. The couple would have two children, Gerald (Jerry) and Judy. In his spare time, he loved to fish and travelling. After their retirment in 1978, he and Evelyn would travel extensively. Abell also took up watercolor painting and won a Blue Ribbon for a Rooster painting he entered in the 2003 Lousiville State Fair.
Abell passed away on June 12, 2009, and was buried in the Rest Haven Memorial Cemetery in Lousiville. I want to thank Gary Powell for providing the photos for this tribute. The painting shown below was done by Abel.