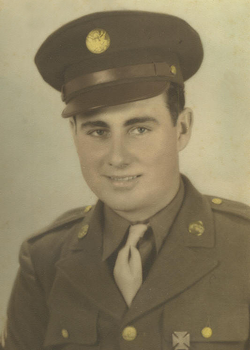 Fred F. Kopecky Jr.

Biography: Fred Frank Kopecky Jr. was born on February 15, 1924, in Sweet Home, Texas. He was the son of Fred Frank Kopecky Sr. and Clara Carrie Janak. He attended local schools and later worked as a cotton farmer.

Service Time: Fred entered the service and was assigned to Company C of the 656th Tank Destroyer Battalion. He remained with the unit, receiving credit for both the Rhineland and Central Europe campaigns. He left the service at the rank of Corporal.
When he he returned to the U.S., he worked as a crane operator for Wyatt USI, retiring after 30 years. On November 14, 1950, he married the former Antonia Pekar. The new couple made their residence in Houston, TX, and together they had four children, Larry, Kenny, Jeff and Kay.
In his spare time, Fred enjoyed deer hunting and he is still a member of the VFW Post 8790 and the American Legion.
I want to thank Fred for his service to this country and wish him long life and good health. I want to thank his grandson, Allen, for providing this information and photos of his grandfather and the 656th.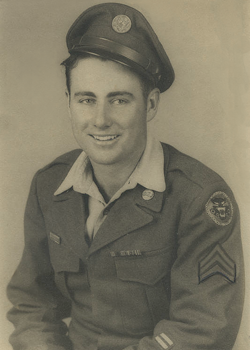 The photo above shows Fred while he was still in the U.S. The photo at left possibly shows him while still in Europe or after he had returned home. He is wearing his EAME ribbon, with two campaign stars, and his Good Conduct ribbon.

11/10/2014 – Fred passed away on Aug. 22, 2013. He was buried with full military honors at the Woodlawn Cemetery, Houston, Harris County, Texas.