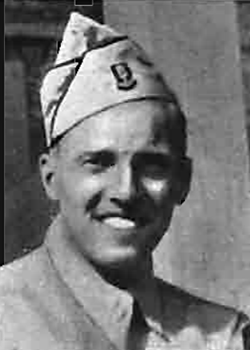 Chester W. Kuta
Biography: Chester Walter Kuta was born on December 6, 1918, in Chicago, Illinois. He was one of five sons and two daughters born to Stanislaus (Stanley) J. Kuta and Franciszka (Frances) Kasza and attended Whittier Grammar and Harrison High School through the 11th grade.
His enlistment record identifies his occupation as semiskilled blaster and powderman, working with explosives. In his spare time, he enjoyed watching the Cubs play at Wrigley Field.

Service Time: Chester entered the service on April 3, 1941, in Chicago, IL. He was assigned to Third Platoon, Company B of the 628th Tank Destroyer Battalion.
The unit had been formed from the 28th Division Anti-tank Battalion during the Carolina Maneuvers and then moved to Indiantown Gap Military Reservation in Pennsylvania, where they were reorganized as the 628th Tank Destroyer Battalion. From there they moved to Camp Livingston, Louisiana, Camp Hood, Texas and then Camp Bowie, Texas, receiving critical training at each facility. They then moved to Camp Gordon Johnston, Florida, where they received amphibious training in the Gulf of Mexico.
The 628th moved back west to Camp Rucker, Alabama, in preparation for the Tennessee Maneuvers, which were held in July and August of 1943. They received additional training at Camp Pickett and Camp Bradford in Virginia. The unit then moved to Camp Dix, New Jersey, for final preparations prior to leaving for Europe and then on to Camp Shanks, New York, where they awaited shipment overseas.
The unit shipped out on January 29, 1944, on the Aquitania, and arrived at Greenock, Scotland, on February 6th. They spent a few months receiving additional training and preparing for landing in Northern France.
They boarded transports and disembarked at Utah Beach on July 30th, equipped with M10 tank destroyers and were committed to battle on August 2nd near Perier, France. Participating in the envelopment of the Falaise Pocket, they dashed east to the Belgian border, arriving on September 2nd and helped liberate Luxembourg. They began an assault on the Siegfried Line on September 13th and conducted artillery missions in October. The 628th converted to M36 tank destroyers (TD) in November and were committed to fighting in the Hürtgen Forest in December.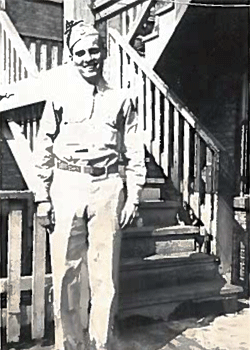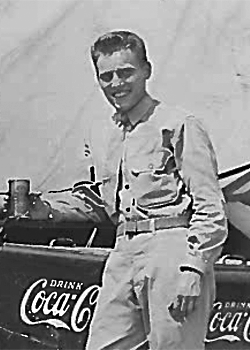 In early January, 1945, the 628th was supporting the 82nd Airborne Division in Belgium. On January 7th, Company B and a Reconnaissance Platoon were supporting the 505th Parachute Infantry in an attack near Manhay, Belgium. The TD commanded by Sergeant Gazdayka, moving toward Rencheux, was hit by a round from a concealed German tank and in the explosion, Corporal Chester W. Kuta and three of his crewmates were killed. Chester posthumously received a Purple Heart medal. One other M36 was also hit and destroyed.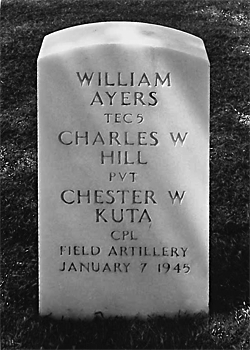 Corporal Kuta was initially buried in the Ardennes American Cemetery and Memorial, Neuville-en-Condroz, Arrondissement de Liège, Liège, Belgium. In 1950, he was disinterred and re-buried, with two of his crewmates, T5 William Ayers and Pvt. Charles W. Hill, in the Zachary Taylor National Cemetery in Louisville, Kentucky. It is fitting that they would remain together.
We would like to thank Corporal Kuta for making the ultimate sacrifice for his country. I want to thank Chester's nephew, John, for providing the information and photos.