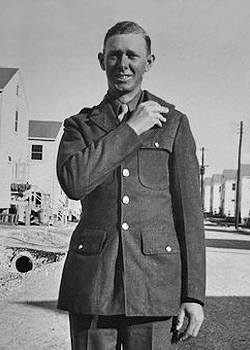 Irvin C. Livingood
Biography: Irvin C. Livingood was born on March 21, 1921, in Nicholas, Kentucky. He was the son of Henry Livingood and Lizzie Ritchie and attended local schools through the grammar levels. His enlistment records indicate he was working as a farmer prior to the war.
Service Time: Irvin entered the service on October 8, 1942, at Cincinnati, Ohio. After his initial training, he was assigned to Company C of the 825th Tank Destroyer Battalion and continued his training with them at various military facilities, including Camp Hood, Texas, and briefly at Camp Phillips, Kansas, before shipping to Devils Lake, North Dakota, to assist with the record wheat harvest.
On September 30, 1943, while on leave from his unit, Irvin married the former Eathel Geraldine Woodall. She was also born in Nicholas and was the daughter of Milton Jeff Woodall and Stella Lee Smith.
Irvin returned to the unit and they participated in the Tennessee maneuvers from November 9, 1943, to January 15, 1944, before moving to Camp Campbell, Kentucky, and then Camp Breckenridge, KY. It was from there that the 825th boarded trains for movement to Camp Kilmer, New Jersey, to make final preparations for the trip overseas. They shipped out from the New York port on May 30, arriving in England on June 5th. On July 30th, the men finally went ashore at Utah Beach in Normandy, France.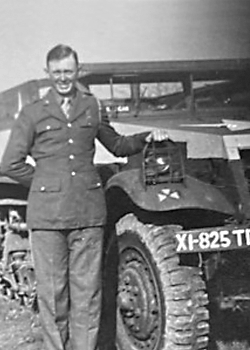 The unit was assigned to the Communications Zone and 12th Army Group security duties between August and December, 1944, and on December 17th, the battalion entered combat near Malmedy, Belgium.
In January, Irvin's Company "C" was attached to Task Force "REED" at Montfort, Luxembourg. The Company took up positions to guard against possible tank attacks from the East and Southeast, and rotated platoons in harassing and indirect fire missions from a position East of Oetrange, Luxembourg, from where it directed a total of 1461 rounds of high explosive fire into enemy ranks. This indirect fire was proven to be very effective in demolishing enemy strongpoints, which had previously retarded American advances in this sector.
On January 27, 1945, two platoons moved to take up positions on the West bank of the Moselle River, at Maternach, also in Luxembourg, from which they directed heavy fire into enemy positions on the opposite side of the river. In conducting their assignment, these two platoons were subjected to approximately 375 rounds of artillery and mortar fire before they were finally relieved of their mission. Irvin received credit for four campaigns, including Northern France, Ardennes-Alsace, Rhineland and Central Europe. He left the service at the rank of Technician 5th Grade.
After the war, Irvin worked as a farmer and he and Eathel would have six children, Nancy, Shirley, Lyda "Bunny", Stella Jane, Rickey and Robert "Bobby". In his spare time, he enjoyed flowers and working in his garden. He especially loved spending time with his family and grandchildren and was also a member of the Cynthiana Baptist Church.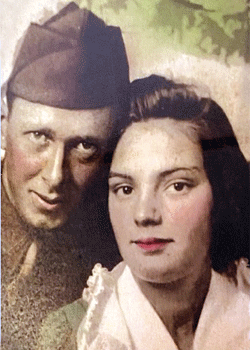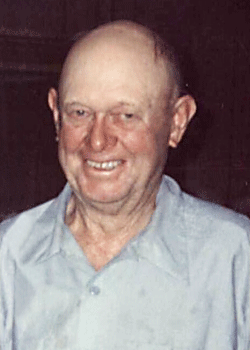 Irvin passed away on March 30, 2009, and was buried in the Carlisle Cemetery in Carlisle, KY. I want to thank Irvin's daughter, Jane, for providing the information and photos for this tribute. A special thank you to Lisa Reynolds who met with Jane and gathered all the materials. Lisa is a Find A Grave contributor and also knew the Livingood family because Irvin ran her grandfather's farm when she was a child. Thank you also to Serge Lemaire for his research and input on the text.