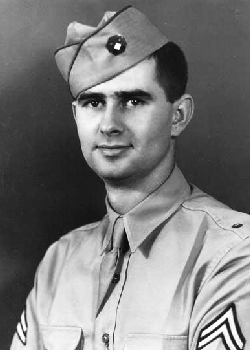 Wayne V. Lindner
Biography: Wayne Virgil Linder was born on October 18, 1919, in Missouri. He was the son of Allie Melvin Lindner and Cleo Mae Jarvis and at some point the family moved to California and as of 1940, were living in Inglewood in Los Angeles County.
Wayne graduated from local schools and continued his education, completing 2 year of college. Prior to the war, he was working as a clerk in an office environment and would call Redondo Beach, CA, his home.
Service Time: Wayne entered the service on January 13, 1942, at Fort Macarthur, CA, and after his basic training, we believe was assigned to an field artillery unit. In early 1943, as a Sergeant, and stationed at the Field Artillery Replacement Training Center, at Fort Bragg, North Carolina, he was chosen to attend the Tank Destroyer OCS (Officer Candidate School) at Camp Hood, Texas, and graduated with Class No. 27, on April 30, 1943.
At some point, while on leave, Wayne married the former Helene Erleene Osborne, who was born in Los Angeles and was the daughter of Houston E. Osborne and Irene Rockwell.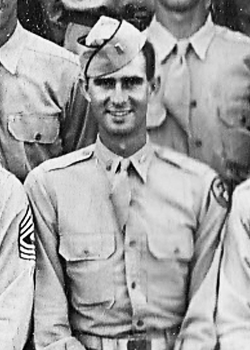 After he graduated from OCS as a 2nd Lieutenant, he was assigned to serve as an officer in the Camp's TDTB (Tank Destroyer Training Battalions), specifically Company C of the 130th TDTB, serving as second in command. It was while serving in the 130th that he was promoted to 1st Lieutenant on September 15, 1944. From there, he was sent overseas and joined the 805th Tank Destroyer Battalion, serving in C Company of the unit as a platoon leader. The 805th had been overseas for some time, serving in North Africa and then Italy.
The 805th utilized towed 3-inch guns in both North Africa and during their early actions in Italy before being re-equipped with M18 tank destroyers (the only M18 units in the Mediterranean Theater of Operations) in June through August 1944. It is interesting that the 805th served largely as artillery even after receiving the self-propelled units. Wayne's prior experience with artillery would have certainly helped him in this new command. The unit's TDs were part of the advance guard at the capture of Bologna and Brenner Pass.
The unit received credit for five campaigns but with Wayne's later arrival overseas, he was still able to receive credit for two campaigns, probably North Apennines and the Po Valley. He was also awarded the WWII Victory Medal, the American Theater Medal and the Army of Occupation Medal.
While Wayne was serving, he and his wife welcomed their first child Michael, born in 1944. Now back in the US, Wayne returned to California and worked for the SCE (Southern California Electric Company), working his way up to an executive of the company. The couple would welcome a second son, Douglas born in 1947.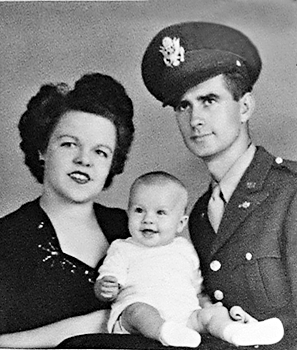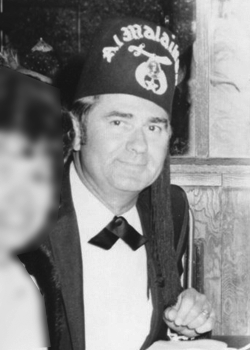 Wayne's first marriage ended and on November,2, 1967, he married the former Elinor June Emerick who was born in East Washington, Pennsylvania, and was the daughter of James H. Emerick and Katherine A Arent. She had moved to California in 1955 and met Wayne at SCE. When they retired in 1983, the couple moved to Sun Lakes, Arizona and traveled all over the world. Wayne was also an active member of the Shriners.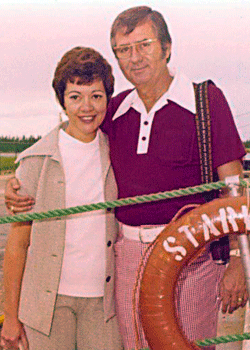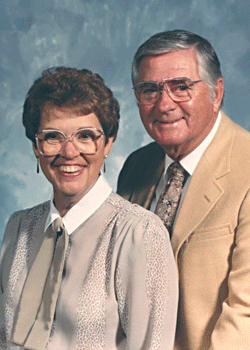 Wayne passed away on May 26, 1998 and was buried in the Valley of the Sun Mortuary and Cemetery in Chandler, AZ. Thank you to Jim Baker for providing both information and photos used in this tribute. Thank you also to Find A Grave contributor, HJS, for the use of the grave marker image.