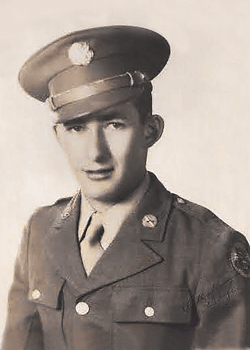 George I. Landau
Biography: George Irwin Landau was born on April 6, 1924, in Brooklyn, New York. He was the son of Charles Paul Landau and Bessie Berger and attended local schools in New York.
Service Time: George entered the service and was assigned to Company A of the 647th Tank Destroyer Battalion. The 647th was one of a number of units that was held in reserve within the U.S. During that time, the men continued their training in readiness for possible deployment. George's skill with a rifle was recognized when he received a Marksman rating.
The unit was deactivated on May 12, 1944, while stationed at Camp Van Dorn, Mississippi. At that point, all personnel that had not been used for replacements were transferred to the 144th Infantry Regiment. George received the Good Conduct, American Campaign and WWII Victory medals.

After returning to the U.S., George took up poultry farming, worked in sales and eventually became the Marketing Manager of the Agriculture Division of Hoffmann-LaRoche. George also started a family on June 23, 1946, when he married the former Gladys Reinhartz. She had been born in Brooklyn, NY, and was the daughter of Hyman Reinhartz and Ida Seigel. The new couple made their residence in the Vineland, New Jersey. In his spare time, George was an active member of the Elks and Freemasons. After retirement, the couple moved to Boca Raton, Florida.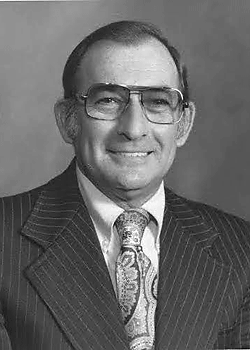 George passed away on September 18, 2007, and was buried in the Eternal Light Memorial Garden, located in Boynton Beach, Florida. I want to thank his son, Kenneth, for providing the information and photos for this tribute.