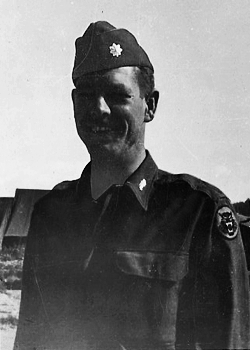 Walter R. Lawson Jr.
Biography: Walter Ralls Lawson Jr. was born in Birmingham, Alabama, on December 7, 1914. He was the son of Walter R. Lawson Sr. and Elaine Overstreet and grew up in Kissimmee, Florida. He and his brother, Thomas, spent some time in boarding school while their mother underwent treatment at Walter Reed Hospital for a serious burn she suffered. Both boys went on to attend the U.S. Military Academy at West Point, Walter graduating in 1937 and Thomas graduating in 1941. Walter's nickname at West Point was "Bulldog" because he was ambitious and had a hot temper. During this time, he was focused on becoming an officer and later joining the Air Corps.
He had one younger sister, Elaine, and when their father died in 1923 (see note below), the family moved from Langley Field, Virginia, to Birmingham, Alabama, and then to Kissimmee.

Service Time: Walter served in a number of positions before being chosen to command the 809th Tank Destroyer Battalion, which he led throughout the unit's history. They arrived at Liverpool, England, on December 8, 1944, and then shipped to Le Havre, France, arriving there on January 20, 1945. They were initially equipped with M18's and supported the Roer River crossing in late February, 1945. They crossed the Rhine on March 27 and supported operations against the Ruhr Pocket in April before converting to the M36 that same month. They were then assigned to help clear the Harz mountains in late April, returning to the U.S. aboard the SS Marine Devil in July.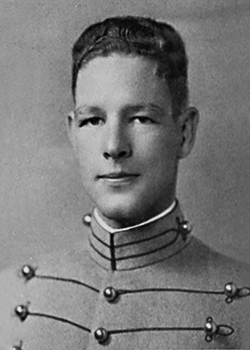 Lt. Col. Lawson was awarded the Bronze Star for his courageous command of the unit. He went on to serve as a Senior Military Adviser to the 2nd Republic of Korean Army in the early sixties and his last assignment was the consolidation of the First and Second U.S. Armies at Fort Meade, Maryland. He received the Legion of Merit for that service and rose to the rank of Colonel.
Walter married the former Janet Loughran and together they had one son, Walter III, and six daughters, Janet, Betty, Linda, Celeste, Anne and Patricia. He also earned a Masters Degree in Personnel Administration from George Washington University in 1966. In 1972, he was appointed Superintendent of Streets for the City of Orlando, FL, and continued in that position until he retired in 1983.
In his spare time, he enjoyed playing golf and spent many summers as a resident of Tupper Lake, New York. Walter passed away on January 31, 1999, and was buried at Arlington National Cemetery. His wife was buried beside him in 2008.
The West Point photo is used by permission, of Digital Data Online, Inc. and E-Yearbook.com. Some information for this tribute was found on the Arlington National Cemetery Website, which is identified as being from a contemporary press report.
———————————————————————————————————————————–
It is interesting to note that Walter's father, Captain Walter Ralls Lawson Sr., was an infantryman and then became a pilot in WWI after being temporarily assigned to a French aviation unit. He went on to receive the Distinguished Flying Cross for repeated acts of heroism in action in the area of St. Mihiel, France. He was ultimately killed in an airplane accident near McCook Field, Dayton, Ohio. In his honor, the small airstrip on the Fort Benning, Georgia, facility was named Lawson Army Airfield in honor of Captain Lawson.