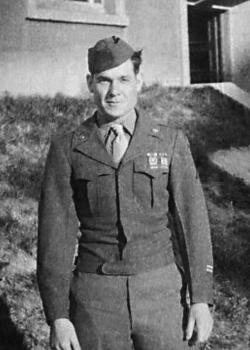 Robert E. McNutt
Biography: Robert Edward McNutt, "Bob", was born on January 12, 1921, in Blackwood, Virginia. He was the son of C.W. McNutt and Clara Rebecca Gillenwater and attended local schools through the grammar level. Bob went to work to help support his family, joining the CCC (Civilian Conservation Corps) and being assigned to projects in Carolina, Clinchfield and Ohio Railroads, before the war.
Service Time: Bob entered the service on September 24, 1942, at Fort Oglethorpe, Georgia, and after his basic training was assigned to Company C of the 825th Tank Destroyer Battalion. The unit would train at a number of facilities, including Camps Bowie and Hood, Texas, and Camp Phillips, Kansas. The 825th was originally trained with self-propelled tank destroyers but in July of 1943, they were reorganized as a towed battalion utilizing the 3″ anti-tank gun. Due to the critical shortage of civilian workers, the unit was sent to Fargo, North Dakota, to assist with the harvesting of the wheat crop. Their work produced enough wheat to supply a loaf of bread to every man, woman, and child in the United States.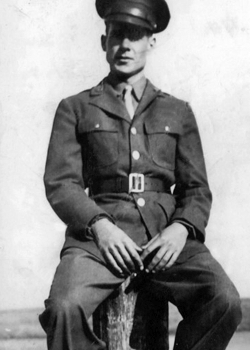 The 825th continued their training back at Camp Phillips, but moved to Galatin, Tennessee, to participate in winter maneuvers held in designated areas throughout the state. They proceeded to Camp Campbell, Kentucky, in January 1944, and remained there until March, when they were sent to Camp Breckinridge, Kentucky. On May 25th, they boarded trains and arrived at Camp Kilmer, New Jersey, in preparation for shipment overseas. They left the New York port on May 30, 1944, aboard the Queen Elizabeth and arrived in England on June 5th.
They received orders for France and boarded transports, arriving in Normandy on July 23rd, where they were initially assigned to the Communications Zone of the 12th Army Group and took on security duties between August and December, 1944. On December 17th, the battalion entered combat near Malmedy, Belgium. Beginning on January 16, 1945, the unit returned to security duties.
Bob received credit each of the unit's campaigns including Northern France, Rhineland, Central Europe and Ardennes-Alsace. He was awarded the EAME, American Theater and the WWII Victory Medals and returned to the U.S. on December 4th, 1945. Bob was discharged on the 13th, at the rank of Private First Class, from Fort Knox, Kentucky but continued to serve in the Army Reserves until 1948.
Now a civilian again, Bob worked in the plastering trade and was extremely skillful at it. His work can be seen in numerous landmarks in the Tri-Cities Area (Kingsport, Johnson City and Bristol) area including Holston Valley Community Hospital and Indian Path Medical Center. He was also a Job Corps Instructor, helping the next generation to learn needed construction techniques.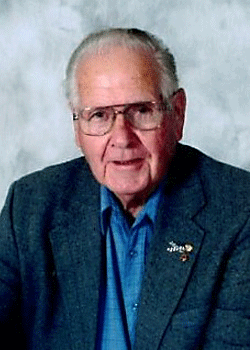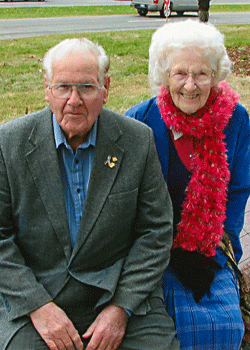 In June of 1951, Bob married the former Lohretta Ruth Stallard who was born in West Chester, Pennsylvania and was the daughter of Elbert and Sallie Stallard. The new couple would make their home in Kingsport, TN, and have two daughters, Pam and Gail. Due to his many out-of-town job assignments, he would always bring ice cream treats home on Friday nights for his young daughters.
After retiring in 1996, Bob enjoyed vegetable gardening and doing yard work. He was an avid animal lover and had rescued several pets during his lifetime including Suzy, his devoted cat, which followed him everywhere. Bob and Ruth were members of Bethel Apostolic Church for over 25 years and for over 50 years, he was a member of the Operative Plasterers and Cement Mason's International Association. As mentioned earlier, he was employed as a Vocational Training Instructor, in the plastering section at the Flatwoods Job Corp in Coeburn, Virginia.

Bob passed away on January 21, 2020, and was buried in the Holston View Cemetery in Weber City, Virginia. I want to thank Bob's daughter's for providing the information and photos used in the tribute. I also want to thank Serge Lemaire for contacting the McNutt family and all of his research to honor these men.