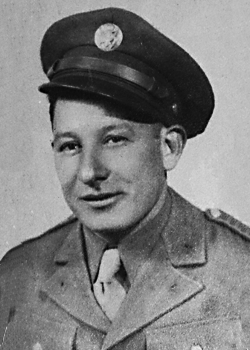 Roberto M. Martinez
Biography: Roberto Morgan Martinez was born on October 7, 1915, in Laredo, Texas. He was the son of Pedro Martinez and Eustolia Molina and received a grammar school education. He later worked as a heavy truck driver.
Service Time: Roberto entered the service and although he was already a truck driver, he would have received additional training to drive these new tank destroyers. He would have also learned much about how to keep them running.
He was assigned to Company B of the 602nd Tank Destroyer Battalion which saw action throughout Europe. The unit was equipped with M10's, but was re-equipped with M18's before leaving the States. They shipped out from the New York port on July 18, 1944, and arrived in Scotland on July 29. It was less than a month later, on August 26, that they landed at Omaha Beach, in Normandy, France.
The 602nd was committed to battle along the Moselle River on September 9th and supported operations leading to the capture of Metz, France, in November. They were then transferred to Belgium during Ardennes Offensive, arriving at Neufchateau on December 21, and supported operations against the Bulge in January, 1945.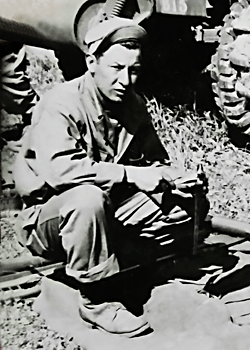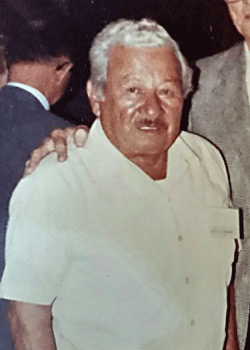 The unit fought through the Siegfried Line in February and returned to the Moselle River area in March, before crossing the Rhine River at Boppard, Germany, on March 26. They finally advanced through Gotha, Eisenach, and Zwickau in April. Roberto received credit for three of the unit's campaigns of Northern France, Ardennes-Alsace and Rhineland. He received the American Defense Medal, EAME Medal, WWII Victory Medal and the Good Conduct Medal. He left the service at the rank of Technician 5th Grade.
Roberto returned to the U.S. and began working as a heavy truck driver again. He later worked as a butcher for H-E-B Groceries. While in the Army, he was married to Carmen Marin who was born in San Antonio, Texas. She was the daughter of Benito Marin and Josefina Castillo. Roberto and Carmen had one daughter, Rosario, born in 1946. His first marriage ended about 1952, and Roberto later remarried and had a son and daughter.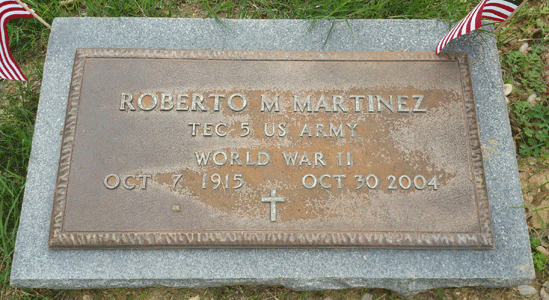 Roberto was very proud of his service with the 602nd and attended a few of their reunions. Roberto passed away on October 30, 2004, and was buried in the Laredo City Cemetery, Laredo, Texas. I want to thank Roberto's granddaughter, Deanna, and her fiance, Manuel, for providing the information and photos for this tribute. You can see a photo of Deanna and Manuel at the Museum of the American GI, in College Station, Texas, where they were able to see an M18 similar to the one used by the 602nd and her grandfather.