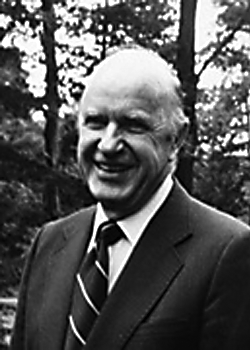 William R. Martin
Biography: William R. Martin "Bill" was born on September 7, 1924, in Cleveland, Ohio. He was the son of William A. and Elva W. Martin. He attended local school through the 12th grade and continued his education in college.
Service Time: Bill entered active service on June 18, 1943, at Cleveland and after his basic training was assigned to B Company of the 670th Tank Destroyer Battalion. The 670th had been activated at Camp Hood, Texas, on June 12, 1943, and trained there for over seven months before they received orders to leave for Camp Shelby, Mississippi, in February, 1944.
The unit was temporarily assigned to Fort Leonard Wood, Missouri, with the 70th Infantry Division, in September and October for combined training with the Division. The unit then went back to Camp Shelby before moving to Seattle, Washington, where they shipped out for Hawaii, on December 28, 1944, arriving there on January 5, 1945. While in Hawaii, they were stationed at the Schofield Barracks on the Island of Oahu. The unit trained with M18 tank destroyers, but was deactivated on April 10th before seeing action and while still in Hawaii. At some point during his service, Bill qualified as an Expert with the rifle.
The men were transferred to other units as necessary for the war effort with Bill being transferred to the Headquarters Company, Army Garrison Force. His uniform patch designates that he served with the 10th Army. He shipped home on February 24, 1946, arriving on March 9th, and received credit for participation in the Ryukyus Island Campaign, which is a grouping of islands between Japan and Taiwan, including Okinawa. He received the American Theater Medal, Asiatic-Pacific Theater Medal, the WWII Victory Medal and the Good Conduct Medal. He left the service on March 16th, at Camp Atterbury, Indiana, at the rank of Technician 4th grade.
Bill married the former Norene L. Lingruen and the couple had two children, Christopher and Kathryn. He continued his education receiving four university degrees, two from Western Reserve University, one in vocal performance from the Cleveland Institute of Music, and his doctorate in musicology from Oxford University in England where he did his research in sixteenth-century Italian music under the direction of the noted musicologist, Sir Jack Westrup.
Bill was a musicologist and performer, and was Head of the Divisions of Music History and Graduate Studies in the Department of Music at Cleveland State University until his retirement. As Professor Emeritus, he continued to teach courses at CSU, CIM, and BW on a part-time basis. Included among his numerous publications are Orazio Vecchi's Convito Musicale, and Music of the Twentieth Century, a Prentice-Hall textbook which he co-authored, as well as contributions to the New Grove Dictionary of Music and Musicians for both the 1980 and 2001 editions.
His singing credits include a wide range of experiences as a recitalist and as a specialist in oratorio and opera, both in the U.S.A. and England, including appearances as soloist with Robert Shaw and Louis Lane. As a conductor, he had a highly diversified experience in directing both large and chamber choral ensembles, both here and abroad, several of which specialized in the performance of early music. In recent years, he filled many special lecture engagements for learned societies, numerous universities, and The Cleveland Orchestra.
He served on numerous boards, including the CIM Alumni Association and The Cleveland Chamber Music Society. He was a member of the Rowfant Club, two music honor groups, Mu Phi and Pi Kappa Lambda, and the American Musicological Society.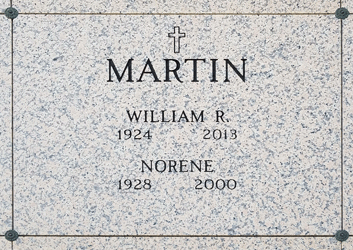 Bill passed away on August 24, 2013, and was buried in the Knollwood Cemetery in Mayfield Heights, Ohio. Thank you to Find A Grave contributor, J. Geyer, for the grave marker photo.