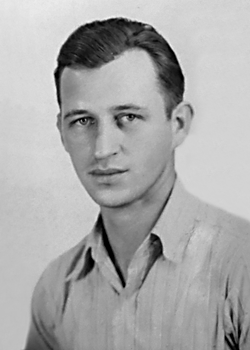 Joseph Malinky
Biography: Joseph Malinky was born on February 3, 1921, in Edenborn, Pennsylvania. He was the son of John Malinky and Catherine "Katy" Merda and attended Brownsville Junior and High School through the 9th grade. In 1938, Joseph received a writing certificate from the Peterson School of Penmanship in Greensboro, PA. After leaving school, he worked as a farmer on the family's property.
Service Time: Joseph entered the service on September 18, 1942, at Greensburg, PA. He was assigned to the Reconnaissance Company of the 774th Tank Destroyer battalion and trained with them at a variety of military facilities.
While stationed at Camp Gordon in Georgia, the unit's M10 tank destroyers were taken and replaced with 3″ towed guns which required re-training with the new weapons.
The unit moved north and ended up at Camp Shanks, New York,followed by a move to Fort Dix, New Jersey and then Camp Kilmer, NJ, for final preparations for shipment overseas. They boarded the Nieuw Amsterdam and sailed from the New York port on June 3, 1944, arriving at Gourock, Scotland, on June 12, 1944.
They debarked at Utah Beach on August 7th and joined fighting around Argentan, France. Moving eastward across France, to Lorraine, as part of a cavalry screen with the 7th Armored Division, they participated in fighting around Metz starting in September. The unit fought along the Saar River in December and then joined the rush north to the Ardennes. Converting to the M36 tank destroyer in late February, 1945, they drove to the Rhine River in March and held the Rhine west of the Ruhr Pocket in April, finally taking on military government duties.
The 774th received credit for 5 campaigns including Normandy, Northern France, Rhineland, Ardennes-Alsace and Central Europe. Joseph left the service at the rank of Staff Sergeant.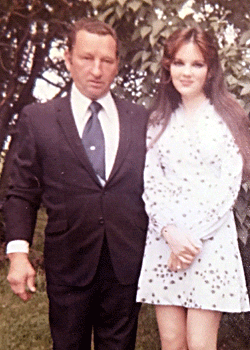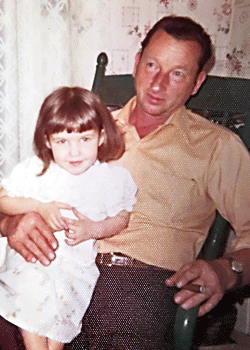 Joseph returned to the U.S., his home and to farming. On October 19, 1946, he married the former Martha Gertrude Franks who was born in East Fredericktown, PA and was the daughter of John Kenneth Franks and Martha Helen Miller Clair. The new couple made their home in East Millsboro, PA, and had two daughters, Marla and Lois.
Joseph continued to farm but also worked for Milich Trucking, from some period in the 1950s, possibly as a mechanic. He was known for being good with his hands and doing odd jobs. He was also a member of the United Construction Workers Union and the American Legion Post #295.
He passed away on October 12, 2003, and was buried in the West Bend Cemetery in East Millsboro, PA. I want to thank Joseph's grandson, Colton, for providing the photos and information for this trubute. A thank you also to Christina Barry for the use of the grave marker photo.