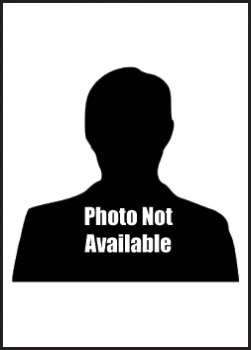 Gonzalo S. Padron
Biography: Gonzalo S. Padron was born on May 21, 1925, in Kansas. He was the son of David Padron and the family was living in Illinois where Gonzalo attended Oak Forest High School through the 11th grade.
After leaving school, his enlistment record identifies that he was working as a machinists' apprentice prior to the war.
Service Time: Gonzalo entered the service on December 10, 1942, at Chicago, Illinois. After his basic training, he was assigned to Company A of the 802nd Tank Destroyer Battalion,. The unit trained at various locations in Mississippi, North Carolina, Texas and Louisiana. In March 1944, they moved to Camp Kilmer, New Jersey, to prepare for overseas deployment and soon departed from New York aboard the troopship "Isle de France".
The unit disembarked in France on July 1, 1944, as a 3″ towed gun battalion, entering battle near Carentan on July 4th. Company A was assigned to the 330th Infantry Division in support of Regiment assault companies. The other companies of the battalion were attached to other units, carrying out their own missions.
On July 6th, Company A was in the vicinity of Cantepie, France and still serving with the 330th Infantry. The unit experienced both enemy mortar and artillery fire and sixteen men were wounded that day. One man, Pfc. Gonzalo S. Padron, was identified as killed in action.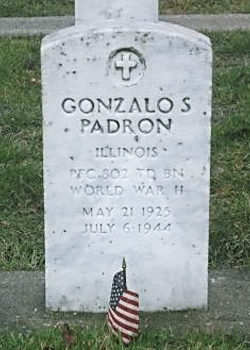 Gonzalo would have been initially buried overseas but was later brought home and buried in the St. Joseph Cemetery in River Grove, IL. I want to thank Gonzalo's great-nephew, David, for providing the information for this tribute. I also want to thank Find A Grave contributor, David A. Twombly Sr., for the use of the grave marker photo.