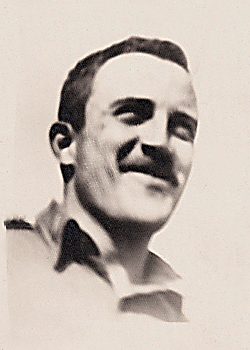 Peter E. Pratt
Biography: Peter Egen Pratt was born in 1916, in Boston, Massachusetts. He was the son of William Brace Pratt and Edith Egan and attended the Milton Academy, located in Milton, MA. Peter continued his education at Harvard University, graduating in 1941. He also worked as a college administrator.
Service Time: Peter enlisted on November 19, 1940, and was eventually assigned to the 645th Tank Destroyer Battalion. They landed in Algeria in May of 1943 but didn't see action until participating in the drive up the Italian Peninsula and the Anzio Beachhead in early 1944. Peter was wounded, just north of Rome.
The 645th was part of Operation Dragoon, landing in Southern France on August 15. They then joined the assault on the Siegfreid Line and fought against the German Nordwind Offensive in January, 1945. They again attacked the Siegfried Line and crossed the Rhine River in March, later taking part in the capture of Nürnberg. Peter was awarded a Bronze Star and left the service at the rank of Captain.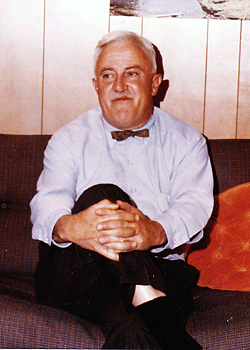 Peter returned to the U.S. and worked as a banker in Boston. He married Sheila Marie Devereux, in 1947, who was the daughter of Mr. Leslie Devereux. The couple made their home in Milton and had three children, Eugenie, born in 1947, Sheila, in 1949 and Peter Jr. in 1953.
On December 20, 1958, Peter married the former Constance Ballou. She was born in Pennsylvania but was raised in New England. They lived in Brentwood, New Hampshire, until 1965 when the family moved to Stanford, California. While in Stanford, Peter worked as a Fundraiser for Stanford University. In his spare time, he enjoyed fly fishing. He was also a member of numerous groups and organizations.


Peter passed away in June of 1973 and was buried in Palo Alto, CA. I want to thank Peter's son, Peter Jr., for providing the information and photos for this tribute.