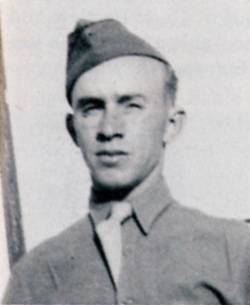 James A. Pinyon
Biography: James Albert Pinyon was born on May 2, 1915, in Blytheville, Arkansas, but raised in Meridian, Mississippi. He was the son of Frank L. Pinyon and Mary A. Hollander.
Service Time: James was inducted into the Army on April 11, 1941, at Camp Shelby, MS. He was assigned to Battery G, 141st Field Artillery (Washington Artillery), 73rd Brigade. After participation in maneuvers in Louisiana, Texas, North Carolina and South Carolina, he returned to Camp Shelby. After reorganization in early 1942, he was placed in Company A of the 73rd Anti-Tank Battalion and sent to Camp Young, California, for desert training. Early in 1943, his unit was reorganized and became HQ Company, 773rd Tank Destroyer Battalion. In September of 1943, he was transferred to HQ Co. 6th Tank Destroyer Group (listed on roster of 7-28-43). He departed from the U.S on Jan. 29, 1944, and landed in Scotland on Feb. 5, 1944. He landed at Normandy and took part in the Brittany Campaign (Northern France). He also was stationed in Belgium, Holland and Germany. James arrived back in the U.S. aboard the Queen Elizabeth on Oct. 9th, 1945. He was discharged at Camp Shelby, MS, on Oct. 17th, 1945. He left the service at the rank of Tech 5.
He married Dorothy L. Holmes of Meridian, MS, daughter of Don A. Holmes and Mittie M. Johnson. They had three children, Linda, James Jr. and David. He worked 23 and a half years at a public utility and 11 years with the Arkansas Employment Security Division. He retired on May 31, 1984. During retirement, he worked full time as a security guard.
James passed away on July 2, 2002 and was buried in the Roseland Park Cemetery, Hattiesburg, Forest County, MS.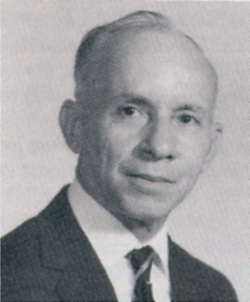 The above information and photos were gathered from Lonnie Gill's fantastic book "Tank Destroyer Forces – WWII" published by Turner Publishing Company of Paducah, KY.