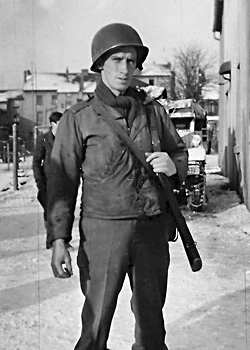 Frank L. Pickett
Biography: Frank Lewis Pickett was born on April 12, 1912, in Galena, Cherokee County, Kansas. He was the son of Mitchell Jacob Pickett and Roseanna Murphy and attended the Columbia grade school in Galena and then the Galena High School through the 12th grade. After graduation, he worked worked as a gas station attendant and a miner. He continued his education at St. Mary's College in Kansas, which he attended in the 1930-31 time period.
Service Time: Frank entered the service on December 3, 1943, at Fort Leavenworth, Kansas. Fourteen days later on December 17th, he married the former Beverly June LaRue who was born in Mullan, Idaho, and was the daughter of Jesse LaRue and Belva Lett.
Frank was assigned to the 55th Armored Engineers Battalion, which had been formed at Fort Benning, Georgia, on July 15, 1942, During his training, he qualified as Sharpshooter with the .30 cal. carbine.
The unit shipped out from the New York port on September 12, 1944, and arrived in England on the 23rd. They immediately left for France and arrived there that same day. As part of the Third Army, their responsibilities included the demolition of bridges with explosives and delivery and manning of row boats and a motorized ferry for crossing rivers. They were also required to hold ground as combat troops, if necessary, when other troops were not available. The 55th participated in the campaigns of Ardennes-Alsace (Battle of the Bulge), Central Europe and Rhineland, as part of the 10th Armored Division.
At some point, either at the end of the war or during the occupation period, Frank was transferred to the 636th Tank Destroyer Battalion and remained with them until he returned home and was discharged. He received the EAME Medal, WWII Victory Medal and the Good Conduct Medal. He left the service at the rank of Private First Class.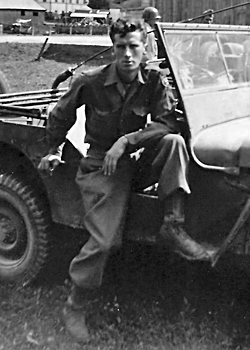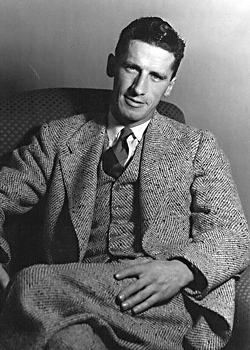 Frank returned to Galena, and his work as a miner, but due to health issues, he began a career as a watchmaker and did repairs. His interest in watchmaker began when he was overseas. He and Beverly had 1 son and 3 daughters and in his spare time, he enjoyed playing golf.
He passed away on February 5, 1955, and was buried in the Mount Hope Cemetery, in Webb City, Missouri. I want to thank Frank's daughter, Margaret, for providing the information and photos for this tribute.