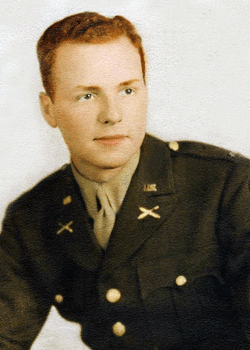 Robert A. Parker
Biography: Robert Adair Parker "Bob" was born on on August 23, 1919, in Tacoma, Washington. He was the son of Lionel Adair Parker and Hazel Mae Thompson and attended local schools, graduating in the mid-thirties. He continued his education at Pacific Lutheran University before leaving, in 1940, to pursue a career in drafting with the Gove and Bell Architectural firm.
Service Time: Bob entered the service on April 25, 1941, at Tacoma, WA. He was chosen to attend OCS (Officer Candidate School) and eventually served with the Reconnaissance Company of the 644th Tank Destroyer Battalion. The unit trained at a number of military facilities including Fort Lewis, WA and Camp Hood, Texas. On May 5, 1943, while on leave, Bob married the former Myrtle Irene Hard, who was born in Olympia, WA, and was the daughter of Vern Hard and Edith E. Andrews.
The 644th shipped out on January 2, 1944, aboard the H.M.T. Aquitania and arrived at Gourock, Scotland, later in the month. After additional training and preparations for actions in France, they boarded transports and landed at Utah Beach on July 11th and 12th, equipped with M10 tank destroyers.
They were committed to battle south of Le Haye Du Puits with the 8th Infantry Division on July 15th and participated in the Cobra breakout beginning July 26th. They advanced into Brittany in August and helped capture Brest in early September. Moving to Luxembourg in late September, they later fought in the Hürtgen Forest in November. Companies A and C moved to the northern Ardennes sector by early December and participated in the Battle of the Bulge, with Company B arriving late in the game.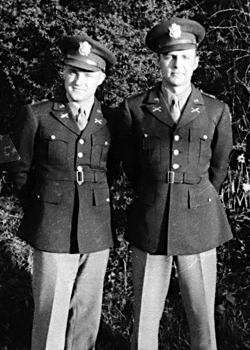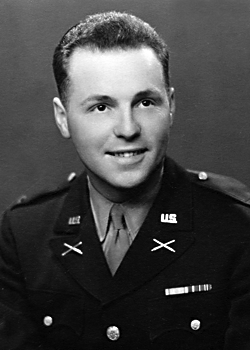 On December 18th, Lt. Robert A. Parker, Executive Officer of Rcn. Co, and his driver, Pvt. John J. Cullinane came up against a superior force of German Mark V Panthers in the vicinity of Krinkelt-Rocherath. Official reports identify that using a bazooka, Lt. Parker destroyed one tank and disabled another. The unit history states that he saved two infantry battalions and a regimental headquarters with his actions. A report of the incident, written by Bob's C.O., identified that in total, six Panthers and their crews were knocked out. Bob was awarded the Distinguished Service Cross for his actions
Detailed Report of Actions December 17-18, 1944 – Cpt. Harold L. Hoffer Rcn Co. C.O.
Distinguished Service Cross – Citation
The unit joined in the elimination of the Bulge in early 1945 and the Roer River offensive in February. Reaching the Rhine south of Cologne in March, they crossed the river at Remagen and supported the reduction of the Ruhr Pocket in April. They then swung eastward to the Elbe River and rolled toward the Baltic coast with the 82d Airborne Division, stopping in Schwerin. The unit received credit for the campaigns of Normandy, Northern France, Rhineland, Ardennes-Alsace, Central Europe.
At some point, probably after hostilities had ceased, Bob was assigned to the 605th Tank Destroyer Battalion and as of August 19th, was stationed in Ober Ramstadt, Germany. Bob writes home telling his wife that he expected to move to Le Harve, France, and then onto England to join the 69th Infantry Division for shipment home. He was reassigned to Company L of the 272nd Infantry Regiment (part of the 69th Inf Div.) and shipped home with them aboard the H.M.T. Queen Elizabeth. They sailed from Southhampton, England, on September 15th and arrived in New York late on the evening of the 19th.
Shipment Home Certificate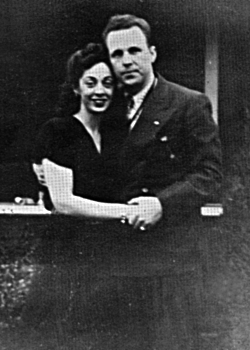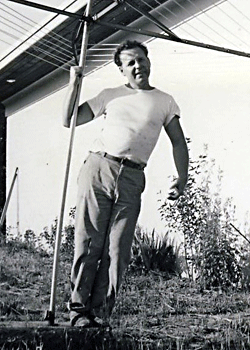 After being discharged, Bob went to work for the Lea, Pearson and Richards architect firm, located in Tacoma, WA. He remained with the company until 1956, when he started his own firm, Johnston & Parker, which designed homes, apartments, nursing homes and churches. Over the years, Bob held a number of positions, including treasurer and public relations chairman, for the Southwest Washington Chapter of the AIA (American Institute of Architects).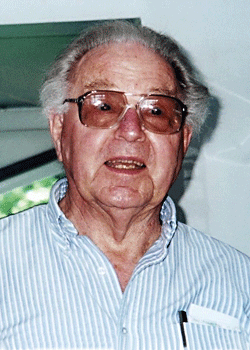 Bob passed away on June 27, 2010. He was cremated and his ashes spread in Puget Sound.