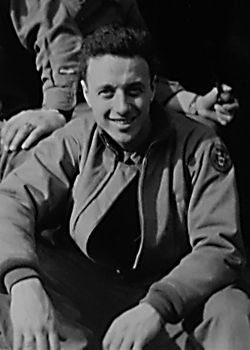 Walter J. Rovenger
Biography: Walter John Rovenger was born on November 21, 1918, in Manhattan, New York. He was the son of Leopold Wolfgang Rovenger and Beatrice Berman and graduated from local schools in New York. His enlistment record indicates that he had completed a year of college and was working as a bookkeeper prior to the war.
Service Time: Walter entered the service on April 23, 1941, at Jamaica, New York. he was sent for basic training and then assigned to the 771st Tank Destroyer Battalion. The unit shipped out from the New York port on October 21, 1943, and arrived at Liverpool, England on November 2nd. The 771st was chosen to train other TD personnel in the ETO (European Theater of Operations) Troop Replacement system.
Company A would move out and act as an advanced unit to ship to France in late August. The rest of the battalion, would ship out on September 15th and join them on the mainland. They were equipped with M10 tank destroyers and entered combat with the 102nd Infantry Division against the Siegfried Line defenses positioned along the Würm River on November 3rd. They then participated in the drive to the Roer River and held defensive positions there during December, converting to M36 tank destroyers in January 1945.
Supporting the drive toward the Rhine River in February, they crossed the Rhine beginning March 31st and joined the 102nd Infantry Division's drive across Germany to the Elbe River, reaching it on April 14th. The 771st spent remainder of the war helping mop up bypassed pockets of resistance between the Rhine and the Elbe.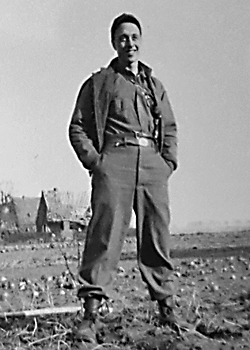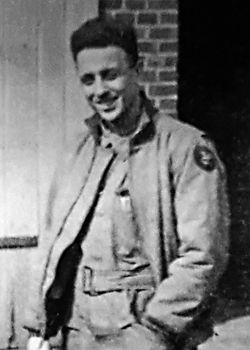 The received credit for campaigns in Rhineland and Central Europe and Walter was awarded the EAME Medal, the American Defense Medal, the WWII Victory Medal and the Good Conduct Medal. He left the service at the rank of Corporal.
Walter returned to the U.S. and would make his home in Hempstead, NY. He married Marlene on August 24, 1947, and the couple would have two sons, Geoffrey born in 1951, and Stephen born in 1953. Walter started working as a Jr. Accountant but eventually went into business with his wife's family in their beauty supply company. He eventually became owner of the business. In his spare time, he enjoyed collecting stamps and participated in a bowling league for many years.
After retiring, Walter and Marlene moved to Delray Beach, FLorida. Walter passed away on Ocotber 31, 2008, and was cremated. His ashes were dispersed by the family, per his instructions. I want to thank Stephen for providing the information and photos of his father for this tribute.