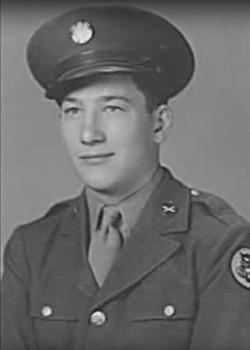 Lyle F. Reece
Biography: Lyle Franklin Reece was born on September 27, 1923, in Bolckow, Missouri. He was the son of Clarence Alvis Reece and Edith Marie Diggs. The family left Missouri, in 1938, to help his grandfather run the Western Hotel in Nyssa, Oregon. Lyle attended school in Nyssa through the grammar grades and later worked as a truck, bus, taxi or tractor driver as indicated by his enlistment record.
Service Time: Lyle entered the service on December 23, 1942, at Spokane, Washington, and was assigned to Company B of the 817th Tank Destroyer Battalion. In June of 1943, the unit converted to using the 3″ towed gun and continued training for its use until they shipped out from the Boston port on July 24, 1944. They arrived at Greenock, Scotland, on July 31st.
Just over a month later, they were loaded on ships for the channel crossing and landed at Utah Beach on August 25th. They took up rear-area security duties in France and Belgium and guarded the COMZ (Communication Zone) from August through November. The 817th finally entered combat in the Hürtgen Forest with the 8th Infantry Division on December 9th and shifted to the Ardennes in February, 1945. They later moved back to the Roer River sector to fire as artillery.
They then participated in the advance to the Rhine River with the cavalry and crossed at Remagen on March 15th. They were the only towed TD battalion to enter the bridgehead. On March 26th, they began conversion to M18's and joined the 104th Infantry Division at the Ruhr Pocket in April. Two companies joined the drive eastward from Marburg in mid-April, fighting in the Harz Mountains and helping capture Halle before advanced to the Mulde River where offensive operations ceased.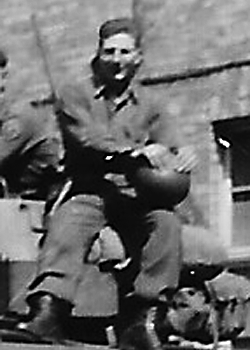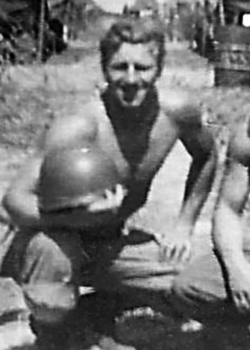 Lyle returned to Nyssa and worked for the C.E. Leseberg Company, building roads. He married the former Isal Elma Kinkade and the couple had four children, Linda, Curtis, Jonathan and Lance. In 1959, Lyle started working for the Owyhee Project, North Board of Control, where he stayed for 27 years, retiring in 1986. In his spare time, he enjoyed hunting, fishing and spending time with his family at their home in Unity.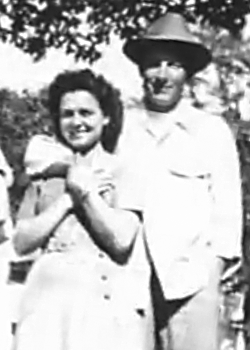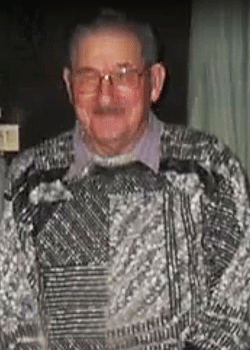 Lyle passed away on February 22, 2012, and was buried in the Hilltop Cemetery, in Nyssa, Oregon. I was to thank Jerry Willis for providing some photos and information for this tribute.