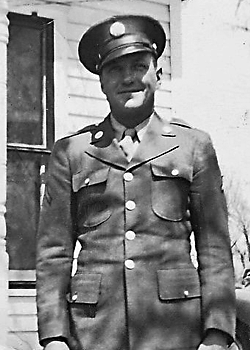 John H. Stapleton
Biography: John Hedrick Stapleton was born on April 23, 1912, in Higginsville, Missouri. He was the son of Dock Stapleton and Anna Barker. On January 13, 1935, he married the former Flora E. McComas.
Service Time: John entered the service on December 18, 1942, at Fort Leavenworth, Kansas. He went into active service on the 29th and was sent to the Desert Training Center in California for maneuvers. He was then sent to Camp Laguna, Arizona and Camp Cook, CA, where he was stationed until May of 1943. He moved to Camp Gruber in Oklahoma and in November was sent to Camp Hood, Texas. At some point during training, John was assigned to Company C of the 606th Tank Destroyer Battalion, serving as a driver of a TD.
Since John was married, his wife also followed her husband, being forced to move as well during his service. They lived in Yuma, AZ, and then to Santa Barbara, CA, and then to Lompac, CA, Muskogee, OK, Killeen, TX, and Gainesville, TX, before moving home when John went to Fort Ord for his final preparations before being shipped out.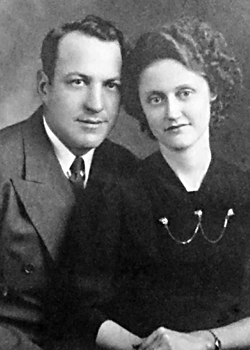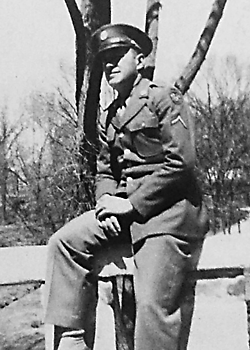 On February 28, 1945, while at Camp Hood, TX, the unit was deactivated and the men were assigned to other units. It is unclear which unit John was ultimately assigned but he did ship overseas and spent some time in the Philippines and then onto Japan where he served as part of the Occupational Forces.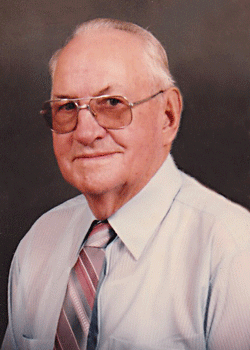 John returned home and to his wife Flora and went to work as a carpenter. He and some of his relatives built the house where they would live. In his spare time, John enjoyed fishing, hunting and was a avid St. Louis Cardinals baseball fan. John passed away on September 9, 2009, and was buried in the Oak Grove Cemetery in Higginsville, Missouri.
John's brother David also served in WWII with the 358th Infantry Regiment of the 90th infantry Division. He was killed on November 24, 1944, during actions in France and was buried in the Lorraine American Cemetery, St. Avold, France.

I want to thank John's nephew Larry Paul for providing the information and photos for this tribute. I also want to thank John's relative Melissa Hall for providing additional photos.