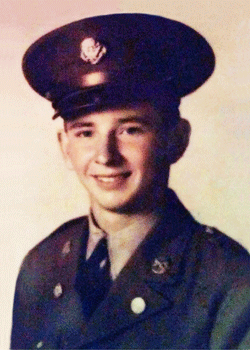 Charles W. Sanders
Biography: Charles W. Sanders was born in Glenmary, Tennessee, and was the son of Harold Sanders and Dori Mae Williamson.
Service Time: Charles entered the service and was assigned to B Company of the 654th Tank Destoyer Battalion. Specifically, he was assigned to their headquarters platoon and rode a motorcycle for the unit.
On February 24, 1943, while on leave from the unit, Charles married the former Dorothy O'Conner in Rosewell, Georgia.
The unit trained within the U.S. at a number of military facilities including Camp Gordon, GA, and Fort Slocum, New York. They boarded the USAT James Parker and sailed from the New York port on October 8, 1943, arriving in Liverpool, England, on the 18th.
They spent nine months doing additional training before being loaded on transports and sailing to France. They disembarked at Omaha Beach on July 11, 1944, with M10 tank destroyers. The unit was committed to battle on July 12th near Fallot, France, and fought at Mortain in August. They then advanced across France toward Nancy and fought along the border, crossing the Saar River in early December.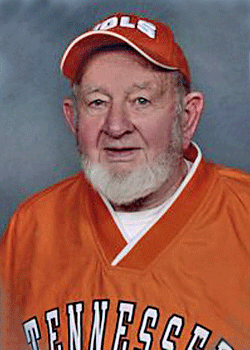 The 654th was deployed to the Ardennes sector on December 21st and then shifted back south to the Metz, France, region in January, 1945. They then returned to Belgium in February and converted to the M36 tank destroyer, participating in the offensive across the Roer River and then moved across the Rhine River on March 24th. The unit advanced to Tangerhutte and remained there until taking on military government duties in early May.
Now back in the U.S., Charles started working for the Ball Brass and Aluminum Foundry, in Auburn, GA. He retired from the foundry in 1989. He and Dorothy would have eight children, John, Christopher, Charles, Shelia, Judy, Sharon, Lesa and Timothy.
He was a member of the St. Michaels Catholic Church in Waterloo and also the American Legion Post 178 in Garrett.
Charles passed away on February 3, 2015, and was buried in the St. Michaels Catholic Cemetery in Waterloo. I want to thank Charles' son, Timothy, for providing the information and photos for this tribute.